VOTD: Vadoskin's Trailer Cut: Volume 1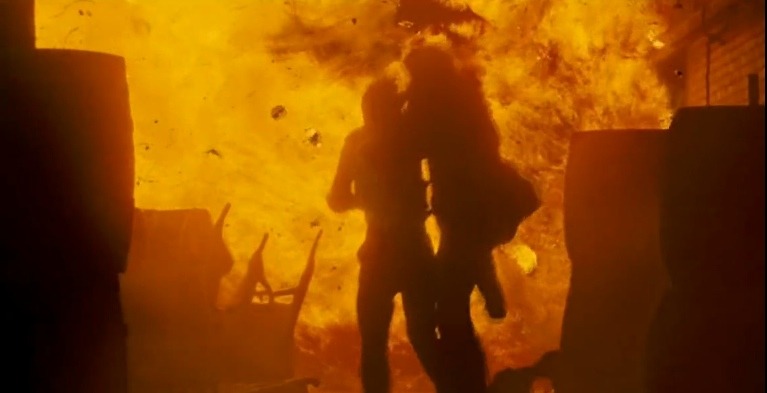 Vadoskin's Trailer Cut: Volume 1 a breathtaking montage made up of fragments from the trailers of 50 recent films, edited together to look like one giant 4-minute trailer, with some sweeping music added. Most of the films featured were released in 2009, but there are also a few clips from movies released in previous years. Watch the video after the jump, followed by a listing of the songs and films used in the cut.
Thanks to /Film reader Komarov N for the tip.
Music by:
AudioMachine – Akkadian Empire
Groove Addicts – Zero Hour
Audio Network – Mars
AudioMachine – Lachrimae (VadoskiN DNB mix)
Wild Rumpus Music – Blame It on the Falling Sky 2.0
John Murphy – The Last House On The Left SCORE
Films Used:
Underworld: Rise of the Lycans
Percy Jackson & the Olympians: The Lightning Thief
Babylon A.D.
Knowing
Sherlock Holmes
Death Race
The Uninvited
Max Payne
Fast & Furious
G.I. Joe: The Rise of Cobra
Midnight Meat Train
Quarantine
2012
Ninja Assassin
Twilight Saga: New Moon
Whiteout
The Final Destination
Daybreakers
Race to Witch Mountain
Moon
Inglourious Basterds
The Box
Obsessed
Friday the 13th
Star Trek
Terminator Salvation
Transformers: Revenge of the Fallen
Harry Potter and the Half-Blood Prince
Watchmen
Dragonball
The Spirit
Carriers
Bangkok Dangerous
District 9
Surrogates
The Book of Eli
Mirrors
The Happening
Wanted
?? ????
Sorority Row
Fighting
The Road
Angels & Demons
Jennifer's Body
The Day the Earth Stood Still
Pineapple Express
The Last House on the Left
The Haunting in Connecticut
Shutter Island