Page 2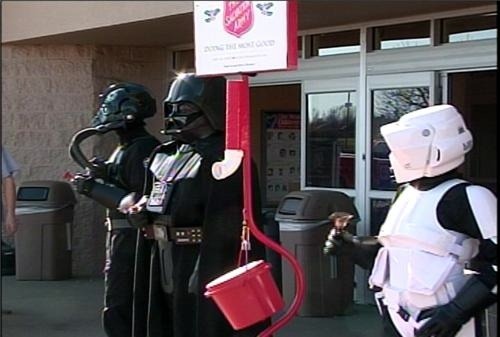 Page 2 is a compilation of stories and news tidbits, which for whatever reason, didn't make the front page of /Film. After the jump we've included 43 different items, fun images, videos, casting tidbits, articles of interest and more. It's like a mystery grab bag of movie web related goodness.
Has Darth Vader joined the Salvation Army? Several volunteers from the 501st dressed as Star Wars characters and took their turn ringing bells at both Jefferson City Wal-mart. [star wars blog]
Peter Berg says that Hancock 2 won't happen, for now. [cinemablend]
Washington D.C. Area Film Critics Association has awarded Jason Reitman's Up in the Air with Best Film of 2009. [thewrap]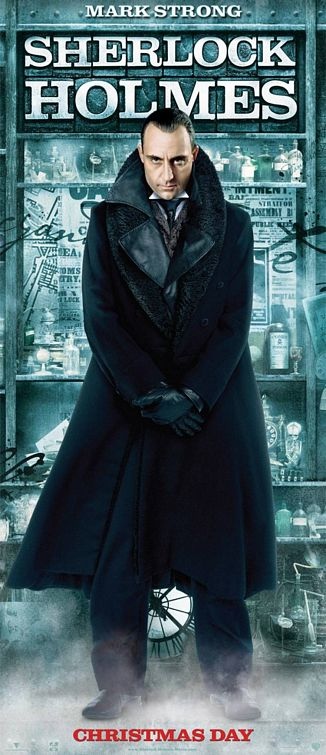 Mark Strong gets his own Sherlock Holmes character poster. [impa]ScriptShadow reminds us that the 2009 edition of the annual screenwriting listing, The Black List, will be be released on December 11th.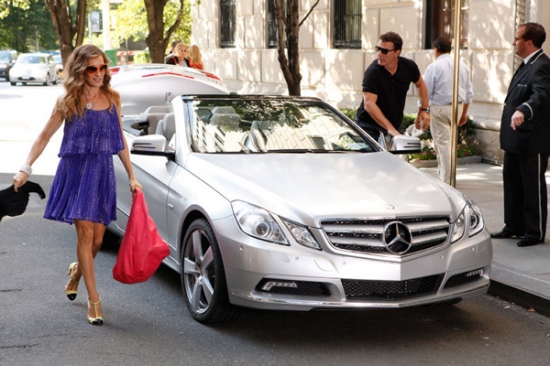 Collider has the first official photos from Sex in the City 2.
Pixar's Up opened in Japan with $7 million from 525 spots this weekend, the second-biggest debut of an animation title ever after Finding Nemo. [UPdates]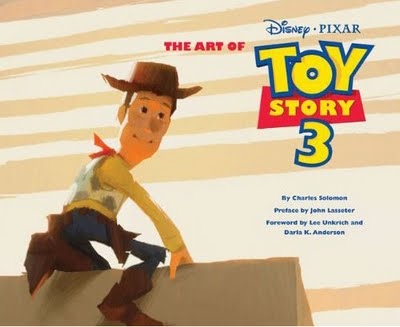 The cover art for The Art of Toy Sory 3 book is out, and features a painting of Woody trying to escape.
Duncan Jones took home the best British Film and Best Debut Director awards for Moon at this year's British Independent Film Awards. [thr]
The final running time for James Cameron's Avatar is 161 minutes. [marketsaw]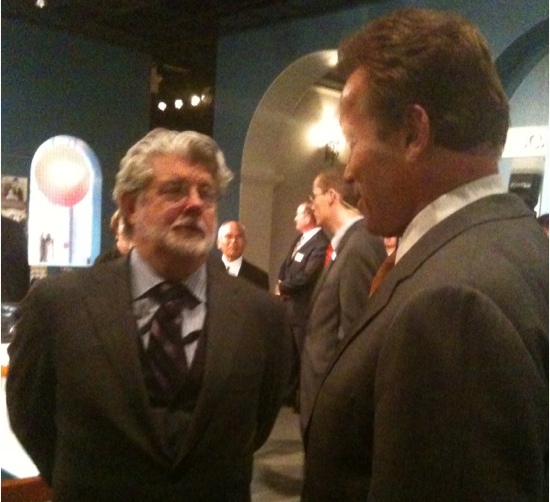 Here's a Twitpic image posted by Arnold Schwarzenegger via Twitter of himself with George Lucas at the recent induction into the California Hall of Fame. [via: Digg]
Fox 2000 has hired screenwriter Rob Lieber to adapt children's book Jeremy Cabbage and the Living Museum of Human Oddballs and Quadruped Delights. [variety]
Collider interviews Jason Reitman without asking a single question on Reitman's pie chart.Jerry O'Connell is set to co-star in NBC's comedic drama pilot Rex Is Not Your Lawyer, replacing Sendhil Ramamurthy days after the Heroes regular was cast in the role. [thr]
Vulture noticed that The Weinstein Co have finally spell-corrected Quentin Tarantino's Inglourious Basterds screenplay, which was released on the For Your Consideration awards season website.
Speaking of Tarantino, the director revealed to MTV that he was offered, and turned down, the movie adaptation of The Green Lantern.
FunnyorDie have released Rachel Bilson's sex scene from the upcoming film Hearts of Palm.
Vin Diesel has announced on his Facebook page that location scouting has already begun in New Zealand for a new installment in the Chronicles of Riddick franchise.Syfy has signed on to pick up 13 episodes of Haven, a thriller based on Stephen King's novella The Colorado Kid. [variety]
Don't watch the trailer for Crazy on the Outside, the directorial debut of Tim Allen.
Allyson Hannigan tells CinemaBlend that the new Joss Whedon-less big screen Buffy the Vampire Slayer movie "very big mistake" and "Joss is the only reason that we would go back."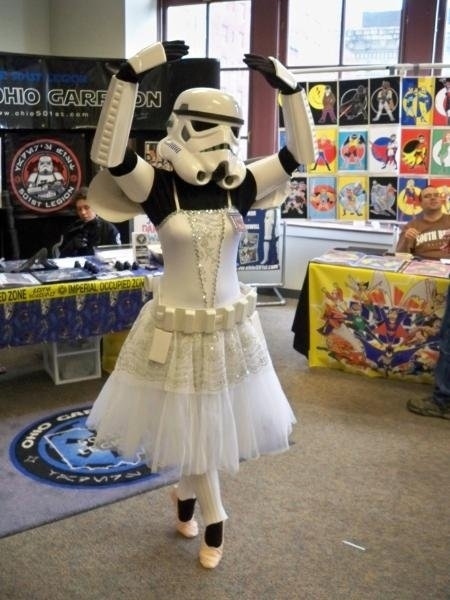 This cute photo of a Imperial Ballerina Stormtrooper has been floating around online. [blogspot]
Star Wars Celebration V has been announced for Orlando, FL on August 12-15, 2010 at the Orange County Convention Center.
Zenescope Entertainment, Persistent Entertainment and Pantry Films are teaming to produce the film adaptation of Zenescope's graphic novel The Piper, a darker cinematic version of the Pied Piper of Hamelin. [variety]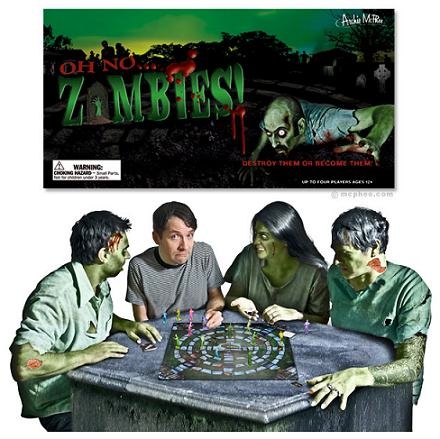 A Zombie-themed board game? [mcphee]
Production Weekly is reporting that Michelle Williams (Synecdoche New York, Brokeback Mountain) is in talks to replace Scarlett Johansson as Marilyn Monroe in Simon Curtis' My Week With Marilyn.ScriptShadow reviews the screenplay for Jim Rash and Nat Faxon's The Way Back, which ranked #10 on the 2007 Black List: "The Way Back is Adventureland by way of a sweeter Kevin Smith mixed with a dash of Dazed and Confused, as well as a healthy dose of Faxon and Rash's own unique voice."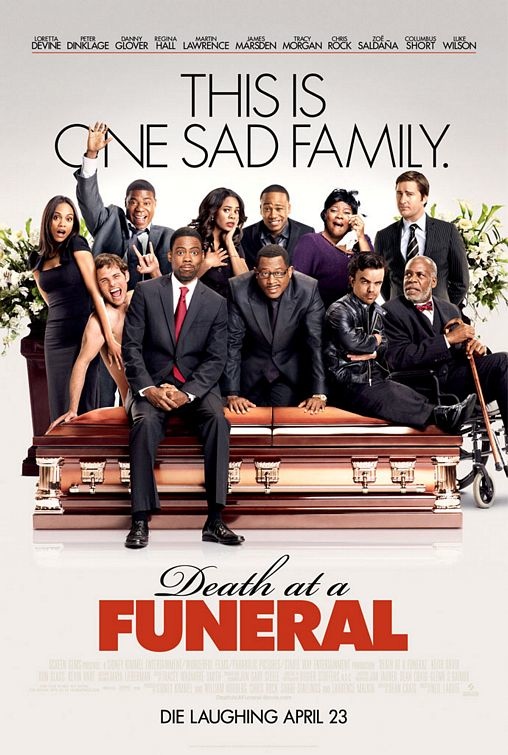 Screen Gems has released the poster for the Chris Rock-produced remake of Death at a Funeral. [impa]
Courleciel, the longtime publisher of the Star Wars Magazine in France, has closed its business. [starwars]
The video above is of Klingon Hamlet: taH Pagh taHbe, a Still Picture Production performed by Brian Rivera and directed by Amir Sharafeh.
Jessica Alba is now on Twitter: @jessicaalba.
Meet Henry Selick, the director of Coraline and Nightmare Before Christmas at Borders in Century City 4 for an exclusive signing on December 8th 2009 at 7:00pm. [focus]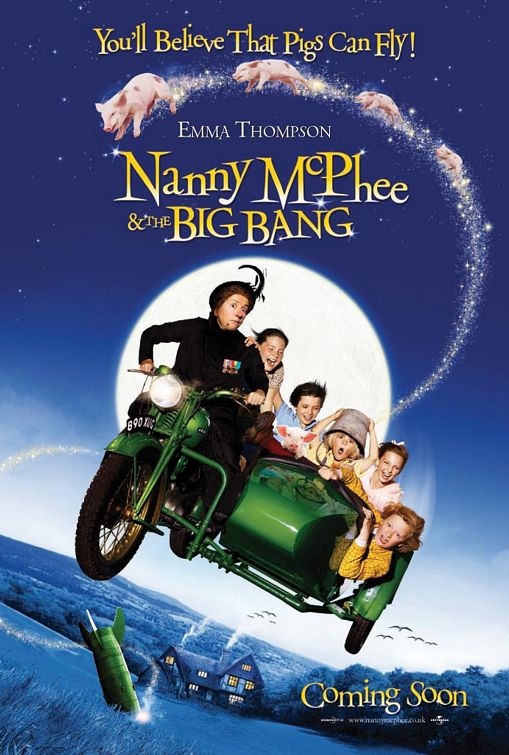 Universal Pictures has released a poster for the sequel Nanny McPhee & The Big Bang. [impa]
Kevin Pollak has signed on to host Fox's new competition series Our Little Genius. [livefeed]
The live-action Street Fighter movie they should have made. [buzzfeed]
Empire has a deleted scene from The Hangover featuring more of Mr Chow.
A&E's new original series Steven Seagal Lawman had a record-breaking premiere with 3.5 million total viewers, making it the most-watched original series launch in A&E's history in all key demos. [livefeed]
Check out the new poster for Solomon Kane. [bloodydisgusting]
Jason Reitman talks to Rotten Tomatoes about his five favorite films.Theo Alexander and Grant Bowler have landed recurring roles on True Blood. [shock]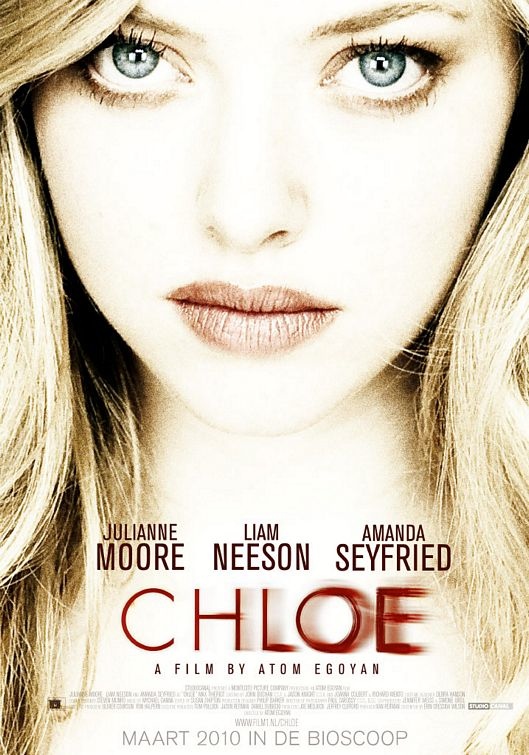 Studio Canal have released the poster for Chloe starring Amanda Seyfried. [impa]
FlashForward and V will return to the ABC schedule in March 2010, allowing for both shows to run uninterrupted through the end of the season. FlashForward will return on Thursday, March 4th, 2010  and V on Tuesday, March 30th, 2010. [cs]
CBS is developing a drama based on author James Patterson's upcoming novel Private. [variety]