Sundance Photo Preview: Holy Rollers Starring Jesse Eisenberg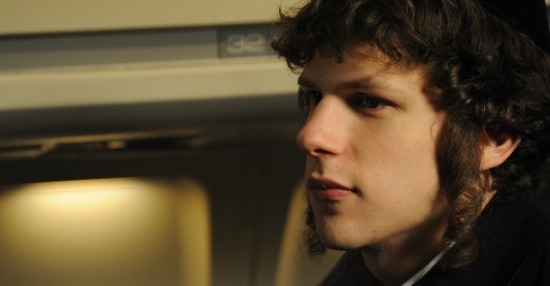 Kevin Tyler Asch makes his feature film debut with Holy Rollers, which premieres at the 2010 Sundance Film Festival as one of the 16 films which were selected from 1,058 submissions for the U.S. Dramatic competition.
This crime drama stars Jesse Eisenberg (Zombieland, Adventureland) as a young Hasidic man named Sam who is seduced by money, power and opportunity, and becomes an international Ecstasy smuggler. Sam struggles to choose between his strong religious background and the seductive pull of the outside world. This original script written by Antonio Macia is inspired by actual events in the late 1990's when Hasidim were recruited as mules to smuggle drugs from Europe into the United States. The film also stars Justin Bartha, Danny A. Abeckaser, Ari Graynor, and Jason Fuchs. Four photos can be found after the jump.
Holy Rollers director Kevin Asch: