Mark Millar Talks New Comic, Nemesis--What If Bruce Wayne Was The Joker? Possible Movie Talk Already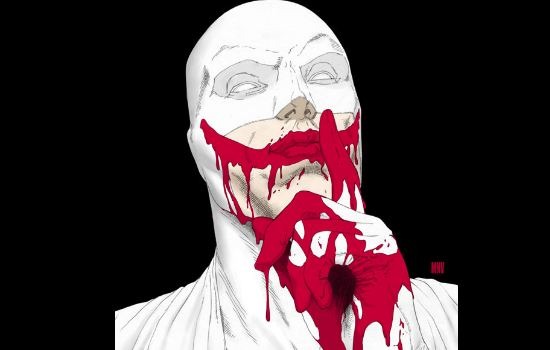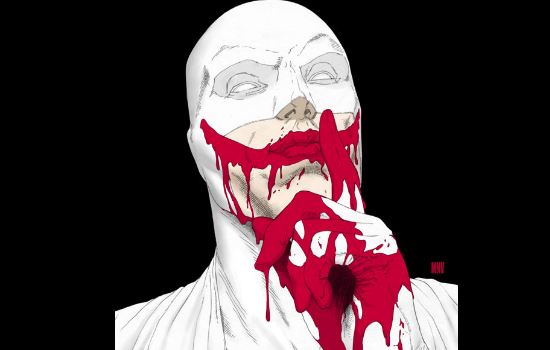 Mark Millar (Wanted, Kick Ass) is such a hot property these days that the mere mention of a new project from him has Hollywood-types chomping at the bit. The comic in question is Nemesis, a new series that Millar is working on with illustrator Steve McNiven. The two worked together previously on Civil War, and the post-apocalyptic Wolverine tale, Old Man Logan.
With Nemesis, they're aiming to turn the handsome and privileged bachelor template (epitomized by the likes of Bruce Wayne and Tony Stark) on its head—by making him a Joker-level super-villain.
Millar describes the idea for the character in a recent chat with Comic Book Resources:
What if this genius billionaire was just this total shit, and the only thing that stood between him and a city was the cops? It's Batman versus Commissioner Gordon, in a weird way. Or maybe a super-villain version of Se7en. A billionaire anarchist up against ordinary people. The Joker's the best thing in the Batman movies, so this guy is a bit of an amalgamation of all the stuff we like.
Love him, or hate him, Millar sure knows how to come up with a simple-yet-awesome concept. He continues:
Nemesis is the world's smartest man, and the bad news for us is that he's the world's only super-villain. That means he's got freeze guns and jump-jets and all these James Bond gadgets and he's using them against us. To entertain himself, he picks a different cop every year and makes his life a misery. The book opens with him fucking over Japan's top cop, and then our story, the mini-series, takes place as he shifts his attention to Washington and his first American attacks.
In a certain sense, Nemesis is reminiscent of Millar's Wanted. Unlike the craptastic assassin narrative in the film version, the Wanted comic was actually about a world where super-villains reigned supreme, after systematically ridding the world of superheroes. This time around there's just one super-villain, no superheroes, and only every-day cops left to try and stop Nemesis.
Speaking of cops, Millar talks a bit about the one Commissioner Gordon-esque American cop that the series will focus on:
I wanted to do a book about the world's greatest villain up against America's greatest cop. I just liked the high concept of that – the idea of a villain going around from country to country and having a battle of wits with the best guy that he can get his hands on. And he sends them a little funeral wreath with the date and time of when they're going to die on it, every one dying at precisely that time. All these cops in the Pacific Rim are dead, and then we come in at the American side of the story and see the struggle of this guy in just trying to stop him.
I'm a sucker for cat and mouse games, and the setup here reminds me of the ingenious rivalry between L and Light from the anime Death Note.
Millar also mentions that the mere announcement of a title and release date for Nemesis got two Hollywood producers interested. He didn't take those producers up on their offer, but given the success of Wanted, the fantastic buzz around Kick Ass, and the fact that two of his other titles are being adapted to film (American Jesus and War Heroes), a film version of Nemesis seems like a sure bet at some point.
He ends the interview saying that right now they're just trying to focus on the comic, because that's the real work. He continued, "movie guys are pussies."
Perhaps, but he won't be complaining when the movie earns him another boatload of money. Nemesis will hit shelves in March 2010. Check out the full interview, which is loaded with more information, over at Comic Book Resources.