Twilight Power: Taylor Lautner Courted For Max Steel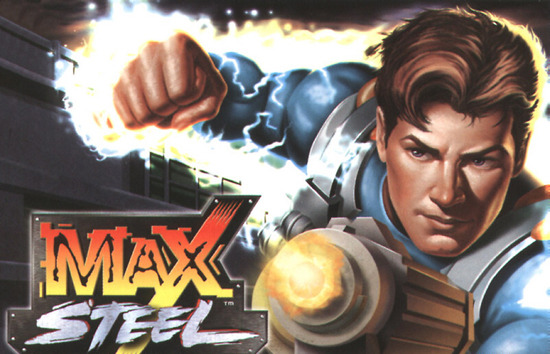 UPDATE: Nikki Finke says this is a done deal; Paramount has hired Lautner and is going full-steam ahead with the film. Original article follows.
You knew something like this had to happen: with the runaway success of New Moon, shirtless jailbait Taylor Lautner is naturally going to be the object of many a producer's casting  aspirations. The first picture to lock him up could well be Max Steel, an adaptation of the toy line and animated series that Paramount is putting together. Could be worse, right? He could be cast in a project that you care about.
The LA Times reports that, thanks to Lautner's relatively open schedule — kid hasn't booked much, possibly because he was almost cast out of New Moon after the first Twilight and no one realized that he'd be such a draw for teen and middle-aged female audiences alike — he's in the position to pick and choose between available projects. His reps evidently like the idea of throwing him into another potential franchise. (Go figure: the people who take a percentage of his paychecks want to make sure he's locked up for a series of films.)
The main character of the series is Josh McGrath, "a 19-year-old extreme-sports athlete who is accidentally exposed to the unleashed power of nanotechological machines, which become part of him and give him increased strength, near-invulnerability and the ability to change his appearance." I hope you read that synopsis in an exaggerated grindhouse movie trailer voice. Makes it sound a lot better.
J.P. Lavin and Chad Damiani are writing, and I'd love to see the notes Paramount hands them now if Lautner really signs on. "Does he have to be wearing a shirt here?" The LAT notes that Lautner is hosting SNL this weekend, and I'm actually curious to see how that goes. He had the most energy in New Moon, in part because he was the only character given anything to do, and I'll be amused if he can hold his own on the show. Maybe the kid is actually a talent.