National Board Of Review Names Up In The Air Best Picture Of 2009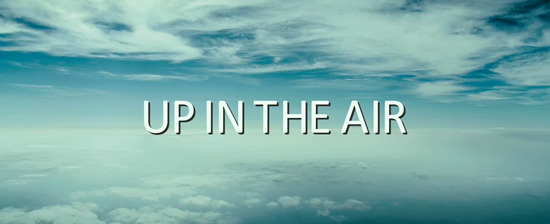 The first big award every year that is often interpreted as a bellwether of Oscar gold is the National Board of Review's award for Best Film. The board named its entire award slate today, and Jason Reitman's Up in the Air took Best Film. That's not a lock for the film as a guaranteed Best Picture contender, but it's a pretty good indication that we'll see Reitman's film in the final list of ten next year. Granted, that was already more or less a lock, so read what you will into this award. The full list of NBR awards is after the jump.
More than anything else, this is a really safe set of nods. I'm slightly surprised that Invictus didn't take Best Film, but Clint Eastwood did get Best Director. The split for Best Actor between George Clooney and Morgan Freeman only underlines that the NBR wants to honor both Up in the Air and Invictus.
All the other awards are relatively safe and predictable. Nothing wrong with that, really. But there's no surprise at all in the list, whether it's The Cove as best doc, Carey Mulligan taking Best Actress for An Education or Joel and Ethan Coen taking Best Original Screenplay for A Serious Man. (Best Original Screenplay in many awards slates always seems to be the refuge for 'interesting' or 'challenging' films.) Up won the animated film category and Woody Harrelson and Anna Kendrick got supporting actor and actress nods.
The full list of awards:
Best Film
UP IN THE AIR
Top Ten Films
(In alphabetical order) AN EDUCATION, (500) DAYS OF SUMMER, THE HURT LOCKER, INGLOURIOUS BASTERDS, INVICTUS, THE MESSENGER, A SERIOUS MAN, STAR TREK, UP, WHERE THE WILD THINGS ARE
Best Foreign Language Film
A PROPHET
Top Five Foreign Films
(In alphabetical order) THE MAID, REVANCHE, SONG OF SPARROWS, THREE MONKEYS, THE WHITE RIBBON
Best Documentary
THE COVE
Top Five Documentaries
(In alphabetical order) BURMA VJ: REPORTING FROM A CLOSED COUNTRY, CRUDE, FOOD, INC., GOOD HAIR, THE MOST DANGEROUS MAN IN AMERICA: DANIEL ELLSBERG AND THE PENTAGON PAPERS
Top Independent Films
(In alphabetical order) AMREEKA, DISTRICT 9, GOODBYE SOLO, HUMPDAY, IN THE LOOP, JULIA, ME AND ORSON WELLES, MOON, SUGAR, TWO LOVERS
Best Actor
GEORGE CLOONEY, Up In The Air; MORGAN FREEMAN, Invictus
Best Actress
CAREY MULLIGAN, An Education
Best Supporting Actor
WOODY HARRELSON, The Messenger
Best Supporting Actress
ANNA KENDRICK, Up In The Air
Best Ensemble Cast
IT'S COMPLICATED
Breakthrough Performance by an Actor
JEREMY RENNER, The Hurt Locker
Breakthrough Performance by an Actress
GABOUREY SIDIBE, Precious
Spotlight Award for Best Directorial Debut
DUNCAN JONES, Moon; OREN MOVERMAN, The Messenger; MARC WEBB, (500) Days of Summer
Best Director
CLINT EASTWOOD, Invictus
Best Adapted Screenplay
JASON REITMAN and SHELDON TURNER, Up In The Air
Best Original Screenplay
JOEL AND ETHAN COEN, A Serious Man
Best Animated Feature
UP
Special Filmmaking Achievement
WES ANDERSON, The Fantastic Mr. Fox
William K. Everson Award For Film History
JEAN PICKER FIRSTENBERG
Freedom Of Expression
BURMA VJ: REPORTING FROM A CLOSED COUNTRY; INVICTUS; THE MOST DANGEROUS MAN IN AMERICA: DANIEL ELLSEBERG AND THE PENTAGON PAPERS