Robert Duvall Says Terry Gilliam Wants Him For Quixote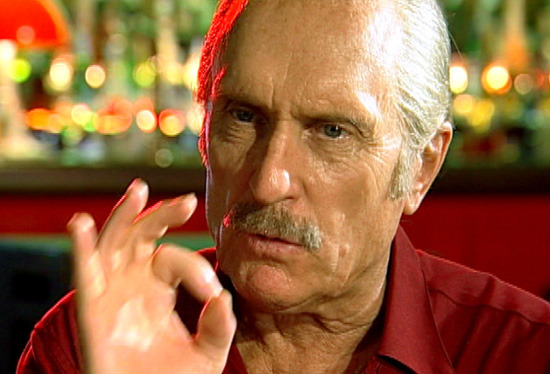 Back in October, Terry Gilliam told Empire he thought he'd found his Don Quixote to play in the revised version of The Man Who Killed Don Quixote. He refused to reveal the name. Suggestions were that we'd have to wait for some time to discover who he had in mind. But now the actor has come right out and said it — or at least, an actor has come out and said that Gilliam wants him for the role. Robert Duvall, take a bow. Now put on this conquistador armor.
Collider spoke to Duvall while he was promoting Crazy Heart, and the actor said that Gilliam is still raising money, but that he's got his eye on Duvall. Collider doesn't have a full quote now, but is promising video later this afternoon. (We'll update then.)
Duvall is certainly a good choice, and while he doesn't have the immediate perfect visual fit that original actor Jean Rochefort did, I can't imagine that Duvall would be less than dedicated to the project.
Having just come straight from The Imaginarium of Doctor Parnassus, I'm energized by this news. I liked Parnassus much more than I have Gilliam's last couple features. (The Brothers Grimm has undeniable problems, and Tideland didn't work at all for me.) I'm always excited to see Gilliam working, but anything that puts him a step closer to being able to knock off the old demon of The Man Who Killed Don Quixote is a great thing. Now who's he got in mind for the sorta-Sancho Panza character?
If you've forgotten, The Man Who Killed Don Quixote is about a screenwriter who "finds himself unstuck in time, [and] unwittingly travels between modern day London and 17th century La Mancha, where he participates in the adventures of Don Quixote, who mistakes him for Sancho Panza." The script has been around for some time, but has recently been extensively reworked by Gilliam, so it may no longer be quite the same beast he attempted to film several years ago with Johnny Depp and Rochefort.