Sex Pistols And Joe Strummer Documentarian Julien Temple To Dramatize History Of The Kinks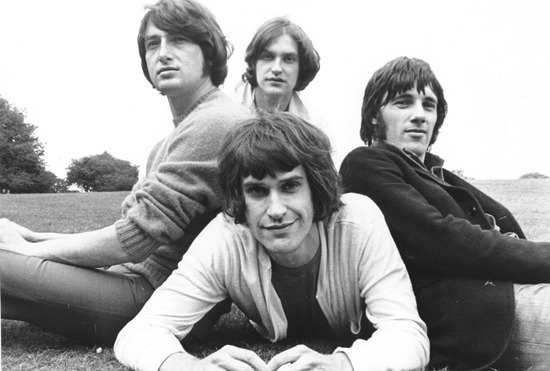 Before he fathered the young actress Juno Temple, filmmaker Julien Temple became known for music videos and films like The Great Rock'n'Roll Swindle, in which he looked at the Sex Pistols from manager Malcolm McLaren's point of view. Pistols singer John Lydon decried much of Swindle as put-on bullshit spun by McLaren, but there's no denying the film's weird potency. Hell, I even like Absolute Beginners, the bizarro mid-'80s musical Temple directed, featuring David Bowie. And Temple's Joe Strummer: the Future is Unwritten, a 2007 documentary about the former Clash bandleader, is great.
What will the filmmaker do with the story of The Kinks? Temple is working now with founder Ray Davies to come up with an angle for a feature film called You've Really Got Me.
Screen Daily has all the details, and notes that while there's no script yet, "the film will focus on the intense relationship between brothers Ray and Dave Davies, who formed the band in North London in 1964, and will explore how The Kinks drew on the music hall tradition as well as rock and roll to create their sound."
It's a story of music and sibling collaboration and rivalry, and of the development of pop music in the '60s. The only other real detail so far is that Temple currently plans to have the actors play music, rather than miming. That's increasingly a practice in musical biopics, and one I generally endorse. It worked in Control and in Walk the Line. To anyone who's ever played music, there's nothing quite as distracting as seeing actors mime on-stage performance, even when they do it well. How did Milli Vanilli ever fool anyone?
Note that this is a completely different project from the other Kinks film in development. Bobcat Goldthwait's potential musical adaptation of the band's concept album Schoolboys in Disgrace is, hopefully, still kicking, and has nothing to do with Temple's film. Two Kinks movies? That may be an embarrassment of riches.