Concept Art: Marvel's Superheroes Theme Park In Dubai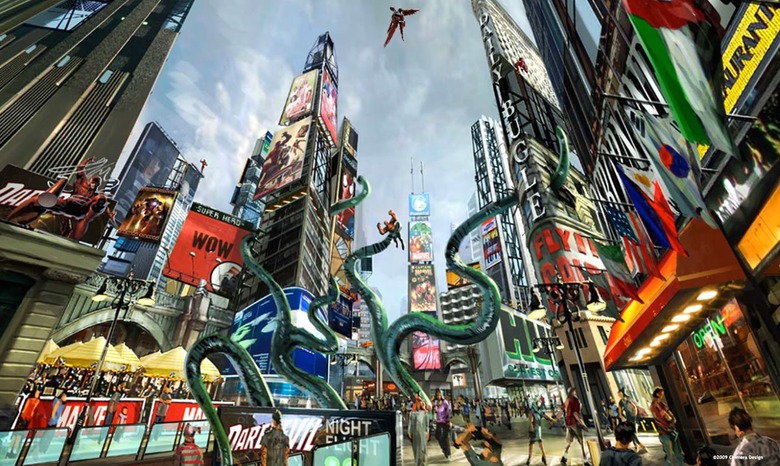 In late 2007, United Arab Emirate-based Al Ahli Group and Marvel Entertainment, Inc. announced a partnership that would bring Marvel's full library of Superheroes to Dubai for a new theme park destination, which is now set to open in 2012. Disneyandmore has posted concept art from the planned theme park designed by the Chimera Design company.
While information on the individual rides is not available, it is assumed that most of the major Marvel superheroes will have their own attractions. The L.A Times recently reported that "Off-site testing has already begun on three of the planned attractions: "Flying with Spidey", "Fantasticar" and "X-Men: Danger Room". If the actual theme park is even a tenth as cool as this concept art (and it wouldn't surprise me, this is Dubai after-all), then I'll book a plane ticket half way around the world, just to go to a theme park. Check out the concept art after the jump.
via: cinematical