Tron: Legacy Team To Remake Disney's The Black Hole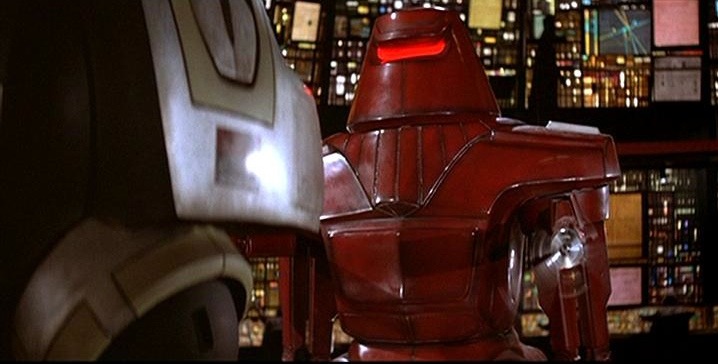 Disney is developing a reinvention of the 1979 sci-fi film The Black Hole, with Tron: Legacy director Joseph Kosinski and producer Sean Bailey on board, along with Clash of the Titans scribe Travis Beacham working on the screenplay. Kosinski might direct if he can find time in his schedule, with his planned sci-fi epic Oblivion and further possible Tron sequels.
The details of the update are being kept tightly under wraps, though HeatVision reports that the new take grounds the story in "the science of a black hole, much more so than in the original," and will see the return of the red robot Maximilian. Knowing Disney's history, I'm sure this project is being developed for a 3D release.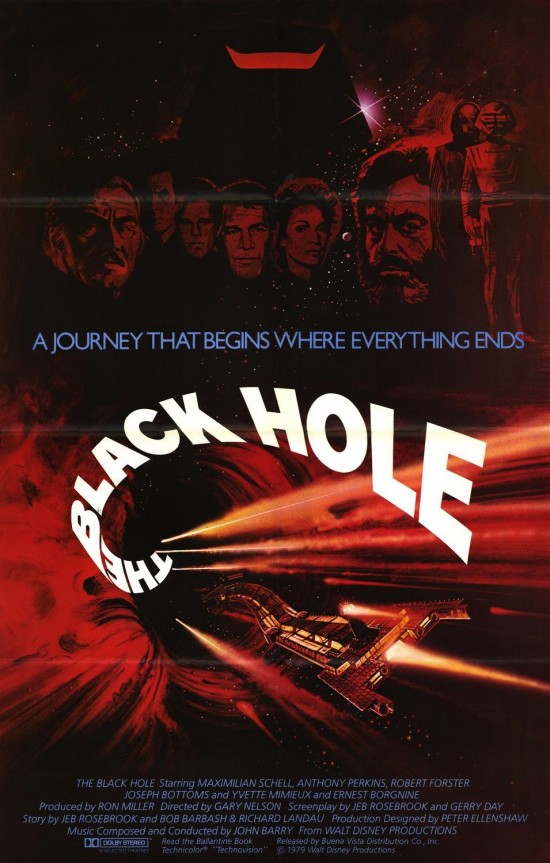 The original film was Disney's first PG-rated film, at the time, the most expensive movie ever produced by the company, with a price tag of $20 million plus another $6 million in advertising. Te movie's opening credits sequence featured the longest computer graphics shot at that point in film history. The movie, which earned $36 million at the US box office, making it the 13th highest grossing film of the year, went on to be nominated for cinematography and visual effects Academy Awards.
For those of you who haven't seen the original film, here is the plot synopsis from IMDb:
The crew of the spaceship Palamino stumbles across the "lost" ship U.S.S. Cygnus, hovering on the edge of an immense black hole. Once aboard, they find the ship is manned by robots – it's only human inhabitant, one Dr. Hans Reinhardt; an eminent scientist, missing for the past twenty years. His plan – to enter the Black Hole . . . Whether Dr. Reinhardt is a genius or a mad-man, one thing is for sure, he will not be denied his life's dream. What lies beyond the Black Hole? Immortality . . . or, Oblivion . . . ?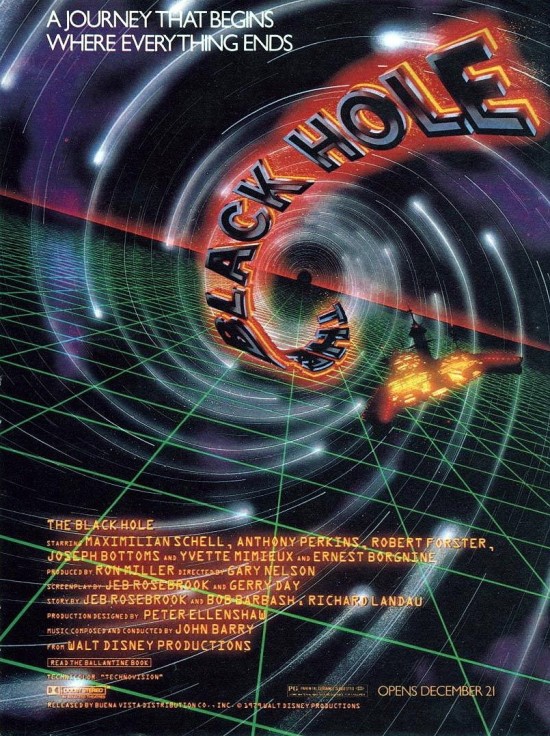 Hot Fuzz director Edgar Wright provided commentary on the trailer for The Black Hole, one of his childhood favorites, in a previous version of Trailers From Hell:
You can watch the trailer without Wright's commentary below: