Legal Issues And Indecision Keep Superman On Hold At WB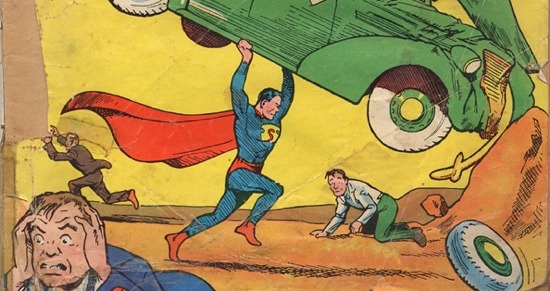 We pretty much knew this; the fact that Superman is completely stalled at WB is barely news. In July, Alan Horn said the property wasn't in development and that no script was underway. There's legal trouble with the Siegel family — well, 'legal trouble' if you're Warner Bros. If you're the Siegel family it might be called 'regaining control'. Questions of whether the heirs of Jerome Siegel deserve proceeds from the character he sold to Detective Comics in 1938 aside, the situation is nearly a catch-22 at this point.
WB will soon have to negotiate a deal with the Siegel and Shuster estates, which in 2013 will have joint control over the material in Action Comics #1, putting the core elements of the character in their control. WB can develop and release a new film before then, but doesn't have a good idea how to do that right now. After a certain point, there won't be time to develop a film to release before 2013. Soon, WB will need to have an idea to get that movie going forward, or face a situation where it needs to come up  with a rights deal with Siegel and Shuster in order to justify spending money on an idea. Headache!
Anne Thompson put together a good report that collates all of WB's troubles with the property. The legal issue is only one part of the problem. Simply put, WB seems to have no idea what to do with Superman, and is taking and sorting through pitches. "Warner Bros. execs believe that the last movie didn't break the mold and wound up in some kind of middle limbo," says Thompson. "They want to start over from scratch."
One interesting point Thompson makes is that the Wachowskis and James McTeigue were never seriously approached to tackle the character, which is notable given the status the Wachowskis have at WB, and that Mark Millar's pitch was met with 'scant interest'. There are no writers on it now; essentially the execs are going around in circles trying to figure out what to do with the character. Though new DC Entertainment president Diane Nelson says she's very interested in Vertigo and other DC properties, you better believe that putting together a new package for Superman, one of the most recognized characters around the world, is some sort of priority.