LOL: Ask A Ninja Reviews Ninja Assassin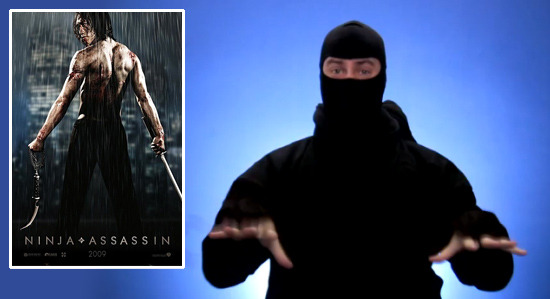 Ask a Ninja doesn't review movies, or at least not normally. But when a film like Ninja Assassin comes along, the Ninja becomes a movie critic. What did the Ninja think of James McTeigue's Ninja Assassin? Watch the video now embedded after the jump.
Kinda reminds me of the last time Ask A Ninja went Hollywood and interviewed Will Ferrell and Jon Heder for Blades of Glory:
Thanks to /film reader movieboy for the tip.