Another Amityville Horror Remake?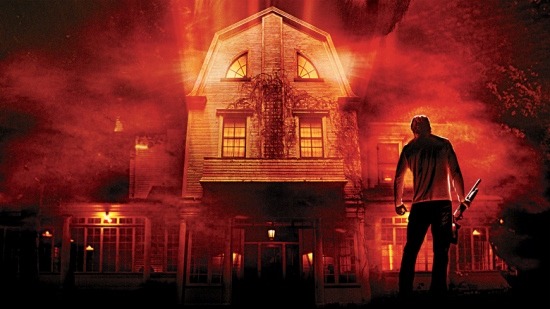 BloodyDisgusting is reporting that the Weinstein Co and Dimension Films are planning to remake The Amityville Horror... yes... again. The Platinum Dunes' remake of the 1979 cult favorite grossed over $108 million worldwide in 2005, and is still somewhat fresh in audiences minds. Why launch into another remake, so soon?
It seems to me that the Weinstein's are desperate to push some franchise sequels/remakes back to the big screen.   I never really liked the Amityville series, or the 2005 remake for that matter. But I'm not usually into supernatural/paranormal haunted house films. Having heard many stories about the Weinstein's, I wouldn't be surprised to learn that the idea to remake Amityville was spurred by the success of Paranormal Activity. I've always found the story behind Amityville to be more interesting than any of the films that were released.
The book in which the 1979 film was adapted from was said to be based on the real life paranormal experiences of the Lutz family. The cover of the novel featured the tagline, "More hideously frightening than The Exorcist because it actually happened!" and the film was also marketed as being based on a true story. Of cource, over the past 30 years, there has been a lot of controversy and even lawsuits questioning the truthfulness of the account.
In June 1979, George and Kathy Lutz supposedly passed a lie detector test concerning their experiences at the house. The various owners of the house have reported no problems while living there since the Lutz family left in 1976, and the local residents in Amityville, New York are unhappy with the attention that The Amityville Horror continues to bring to the town. I would almost want to see a movie where some of that is incorporated in some way.