New Human Target Promo Trailer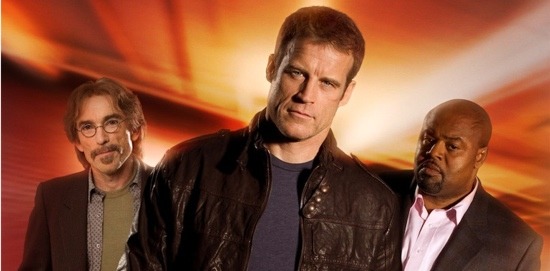 Fox has aired this new promo trailer for Human Target starring Mark Valley (Fringe) and Jackie Earle Haley (Watchmen), the television series adaptation of the DC Comics Vertigo-label comic. Watch it now after the jump.
The new event drama, HUMAN TARGET, premieres with a special preview Sunday, Jan. 17 (8:00-9:00 PM ET/PT) following the NFC Divisional Playoff game. HUMAN TARGET is a full-throttle, action-packed thrill ride from executive producers McG ("Terminator Salvation") and Simon West ("Con Air," "Tomb Raider"). Based on the popular DC Comics graphic novel and starring Mark Valley (FRINGE), Chi McBride ("Pushing Daisies") and Academy Award nominee Jackie Earle Haley ("Watchmen"), the series follows CHRISTOPHER CHANCE (Valley), a unique private contractor who will stop at nothing even if it means becoming a human target to keep his clients alive.
via: SHH