Page 2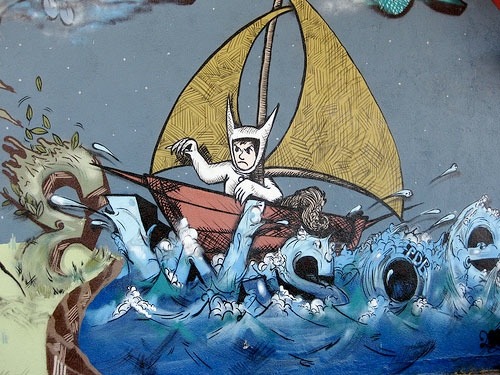 Page 2 is a compilation of stories and news tidbits, which for whatever reason, didn't make the front page of /Film. After the jump we've included 36 different items, fun images, videos, casting tidbits, articles of interest and more. It's like a mystery grab bag of movie web related goodness.
We Love You So has found some great Where The Wild Things Are graffiti mural in Los Angeles.

What happens when Deadpool meets The Smurfs? [confined]
AMC lists the top 14 fake movies from real movies.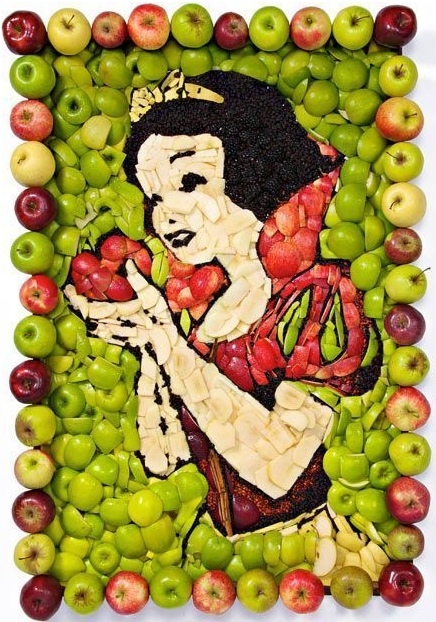 Artist Prudence Staite recreated a number iconic scenes from Disney's Snow White and the Seven Dwarfs using 14 different varieties of apples.
So I Married an Axe Murderer is now available for free stream on Hulu.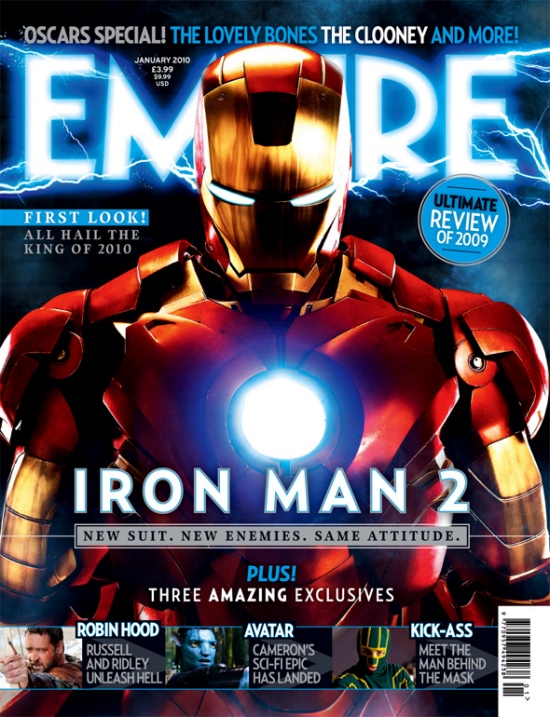 Iron Man 2 graces the January 2010 issue of Empire magazine.
We've featured Olly Moss' art on /Film in previous editions of Cool Stuff. Here is his awesome poster for A Life Well Wasted.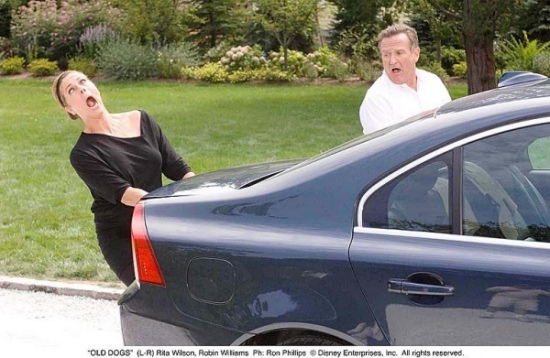 Believe it or not, but this is a REAL official publicity still for Old Dogs. And yes, that does appear to be a reflection of a crew member... [filmdrunk]
Richard Kelly (Donnie Darko, The Box) wonders on Twitter:  "If his Avatar body gets eaten or killed, what happens to Jake Sully in his womb back at the lab?"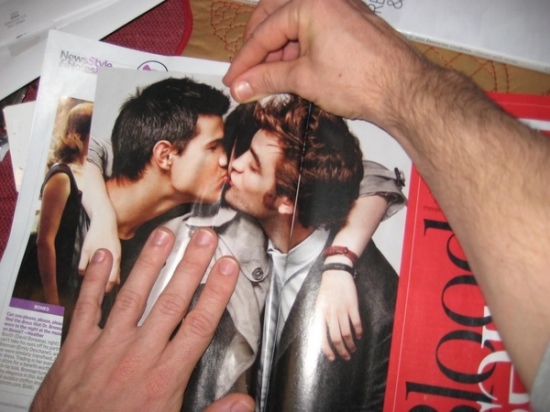 Hidden messages in Twilight magazine articles? [buzzfeed]
A metal skeleton used to make King Kong come to life in a 1933 film was sold for more than £120,000 this week. [guardian]
This Battlestar Galactica Clyon cake has a real working red eye. [giz]
Producers Guild of America will present Joss Whedon with the  Vanguard Award, which recognizes achievements in new media and technology. Previous winners have included George Lucas, James Cameron, and the founders of YouTube and MySpace. [io9]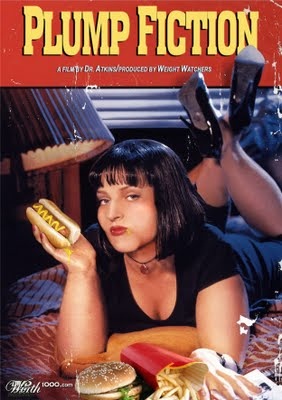 Plump fiction... [superpunch]
WiReD lists the top 20 unfourtunate lessons girls learn from Twilight.LA Times has an indepth interview with Avatar production designer Rick Carter.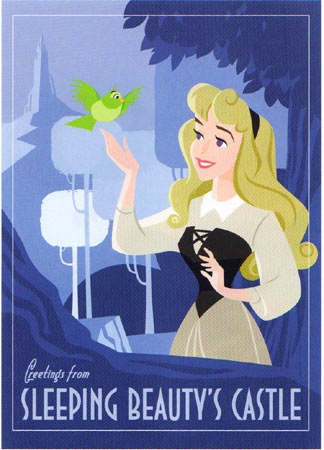 Jim Hill takes a look at some of the art included in The Art of Disney Princess book.Guy Pearce is joining the cast of director Roger Donaldson's The Hungry Rabbit Jumps, which begins filming in two weeks in New Orleans. [CS]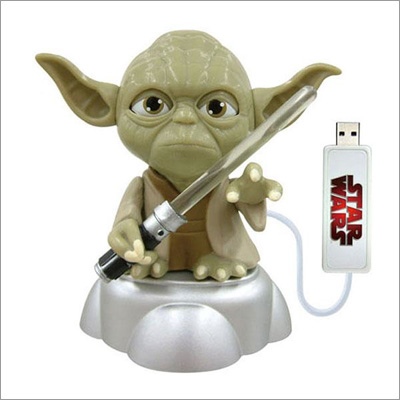 USB Yoda with Illuminated Light Saber found on Fanboy.
Mr. Skin says that the higher resolution of Blu-ray has made it possible to reveal previously unknown celebrity nudity. [giz]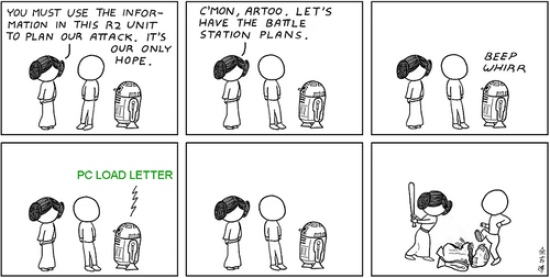 If R2D2 was a PC... [abstrusegoose]
ScriptShadow reviews the screenplay for Noah Baumbach's Greenberg: "Greenberg  is a slow, depressing, sometimes cruel, frustrating, cynical and awkward look at a relationship that never stood a chance from the word 'go.'" ... "The toughest thing about a Noah Baumbach piece, is that he writes from a place of such deep hatred for the world, of its conventions, its standards, its idiosyncrasies, that unless you harbor that exact same outlook, the script feels more like a blunt object repeatedly smashing against your head, than an eye-opening observational piece that reaffirms your beliefs. If Baumbach could balance this hatred out with some more humor, I feel like he could really broaden his audience."
Watch the teaser trailer for the season four of HBO's Big Love.
Rotten Tomatoes lists the greatest Disney animated movies of all time.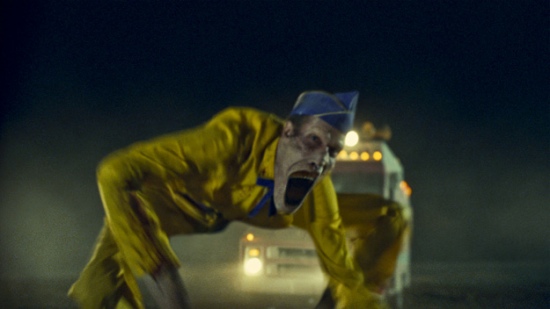 Hollywood.com gas some new stills from Legion.Ryan Reynolds told MTV that a highlight of 2009 for him was seeing the prototypes of the Green Lantern costumes: "It was a moment when I was like, 'This is happening, and it's happening in the right way.' That's a pretty cool, definitive moment for me."
I've known about "Green Lantern" my whole life, but I've never really followed it before. I fell in love with the character when I met with [director] Martin Campbell. When I sat down with him, I really got what it is that this guy is all about. When you have a guy like Martin Campbell, part of his charm is that he has ba–s of titanium, and the other part is that he's slightly crazy, and you have to be to take on something with the scope of "Green Lantern." He's less of the director and more of a general. He just really knows strategies, he knows the intricacies, and his attention to detail! It's infectious. I sat down with him, and I could not even believe what he was saying. When I went to the meeting, I was entirely cynical. I thought, "What the hell, I'll see what they have to say," and I left the room with a completely different perspective.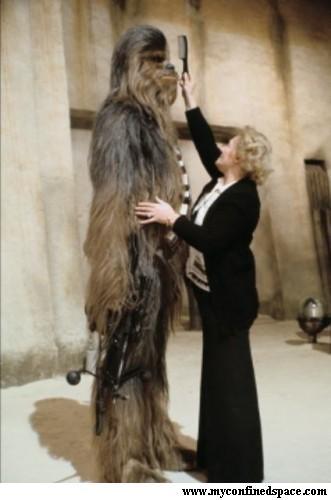 Chewbacca's hair stylist can barely reach the hairs on the top of his head. [confined]
"The trick is, from the business side, to try to be fiscally responsible so you can be creatively reckless." – Tom Rothman, president of Fox Filmed Entertainment, on why the $40 million budget of Fantastic Mr. Fox allowed them to be more creative. [cartoonbrew]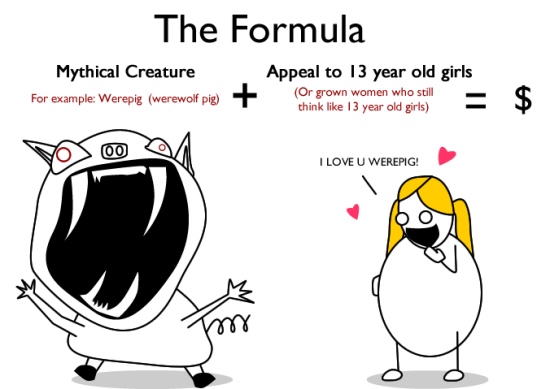 TheOatmeal attempts to explain the Twilight phenomenon.Intrada will be releasing a limited edition 2 disc CD of the Back to the Future score, complete with alternate early session tracks.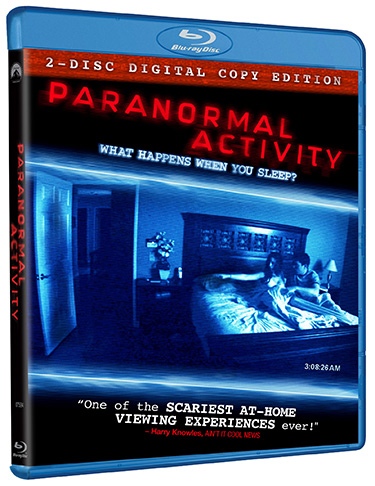 Paranormal Activity will hit DVD/Blu-ray on December 29th.Anthony Peckham (Invictus) has been hired to work on the script for the DreamWorks Studios action film Deep Sea Cowboys, an adaptation of Joshua Davis' Wired article about a salvage crew trying to save a capsized Japanese cargo ship. [thr]
The musical mothership from Close Encounters of a Third Kind duels Deliverance-style in Marc Bullard's mashup Close Encounters of the Redneck Kind.
Hank Azaria is now on Twitter: @HankAzaria
Bloody Disgusting has a test screening review of Piranha 3D which calls the film " by far the BLOODIEST movie I've ever seen."