Robert Zemeckis Thinks Performance Capture Should Get Its Own Oscar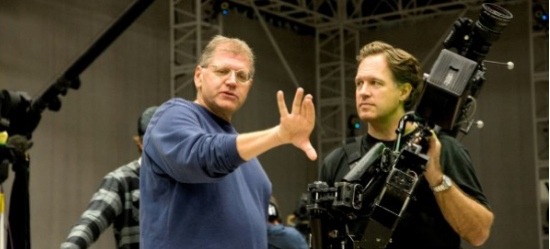 Should a performance capture computer animated film production be considered for Best Animated Picture? Best Picture? Or should the Academy create a new category for this new emerging hybrid? Robert Zemeckis thinks the Academy should do just that, of course! The director of performance capture films such as Polar Express, Beowulf, and A Christmas Carol told latercera that "the appropriate thing would be to create a new category, like when Walt Disney made the first animated movie. He got a special award since no one had ever done that."
Zemeckis is referring to the honorary Academy Award that Walt Disney was presented with in 1939 for "a significant screen innovation which has charmed millions and pioneered a great new entertainment field." But does Zemeckis just want an Oscar for his contributions to this filmmaking innovation, or is he looking for a new category to be created specificly for these types of movies?
Right now Zemeckis is the only game in town... but that won't last long. James Cameron's Avatar heavily uses Performance Capture, but also combined with live-action. And Steven Spielberg and Peter Jackson in Tintin's adventures will begin in 2011, using roughly the same technology.
But Walt Disney had to wait 62 years for the Academy to create a category for animated feature films. And something is telling me that the Academy isn't going to create a motion capture category any time soon... but who knows?
via: FilmDrunk