First Look: The Cast Of 24 Season Eight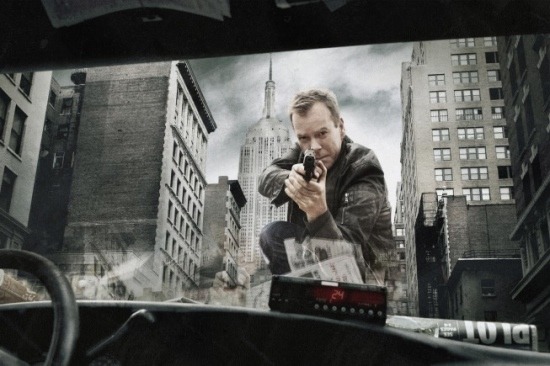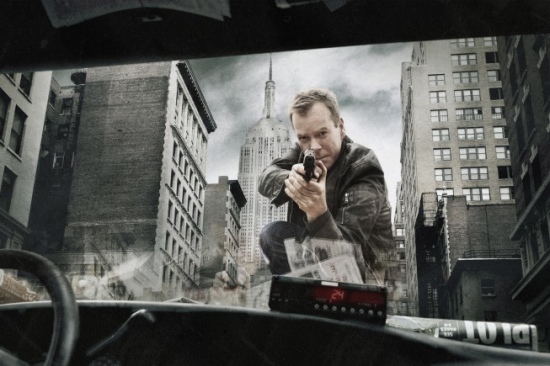 Fox has released a batch of photos to promote Season Eight of 24, including a first look at Battlestar Galactica's Katee Sackhoff, Freddie Prinze, Jr, Slumdog Millionaire's Anil Kapoor and other new and returning cast members. Check out all the photos, after the jump.
Cast pictured L-R: John Boyd, Katee Sackhoff, Mykelti Williamson, Mary Lynn Rajskub, Freddie Prinze, Jr., Annie Wersching, Kiefer Sutherland, Anil Kapoor, Cherry Jones and Chris Diamantopoulos.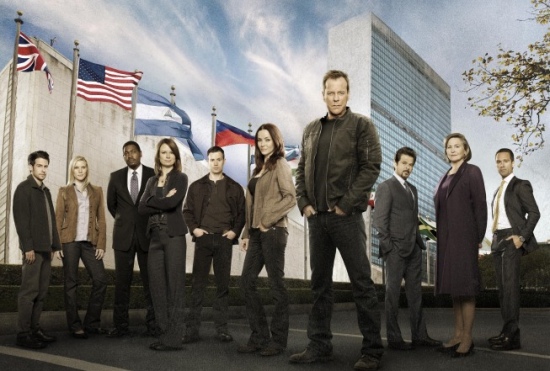 Katee Sackhoff as CTU analyst Dana Walsh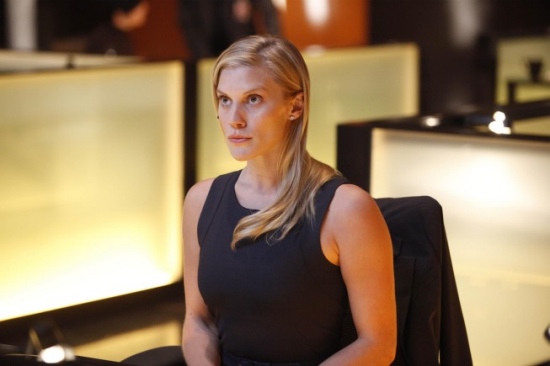 Chris Diamantopoulos as Rob Weiss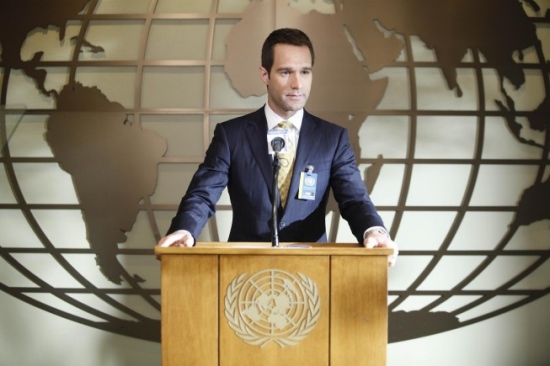 Anil Kapoor as Omar Hassan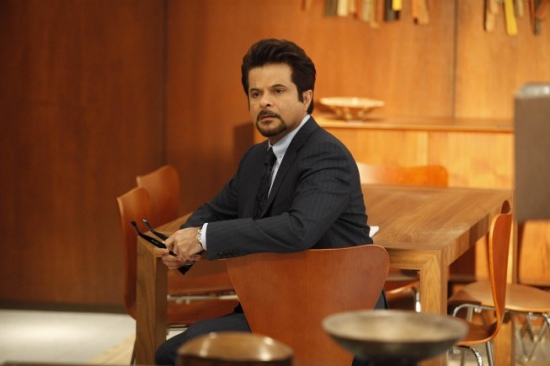 Kiefer Sutherland as Jack Bauer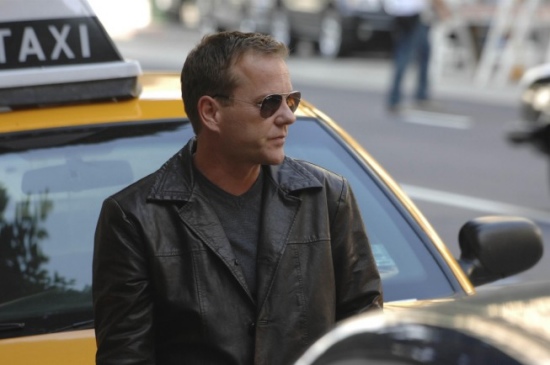 Freddie Prinze, Jr. as Cole Ortiz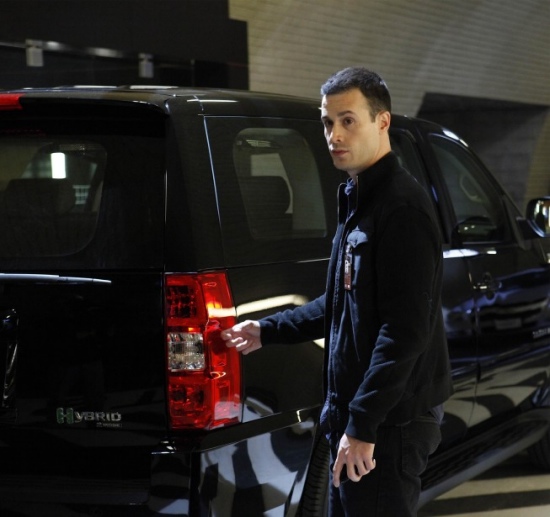 Mary Lynn Rajskub as Chloe O'Brian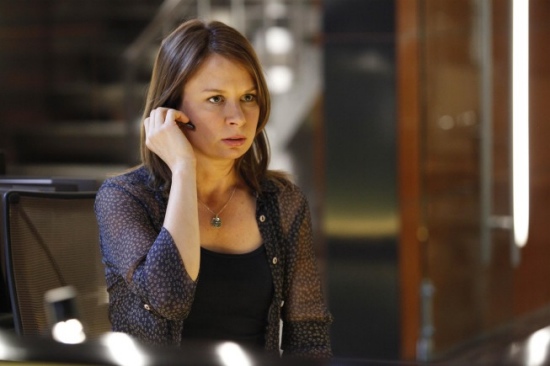 Annie Wersching as Renee Walker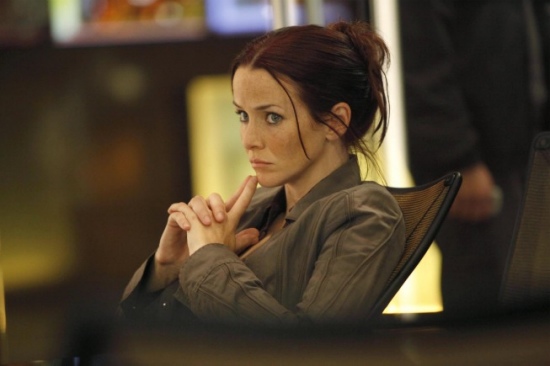 Cherry Jones as President Allison Taylor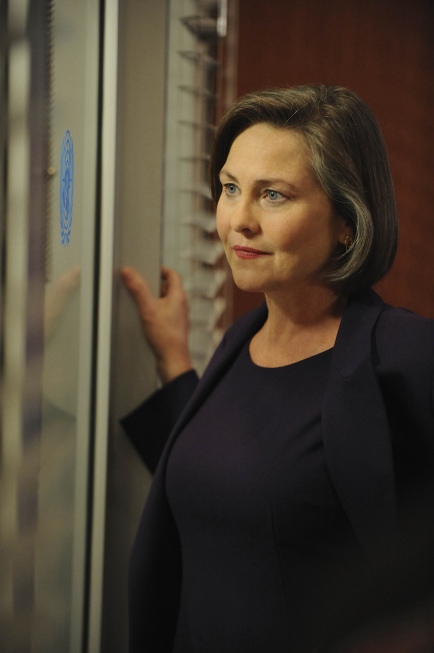 John Boyd as Arlo Glass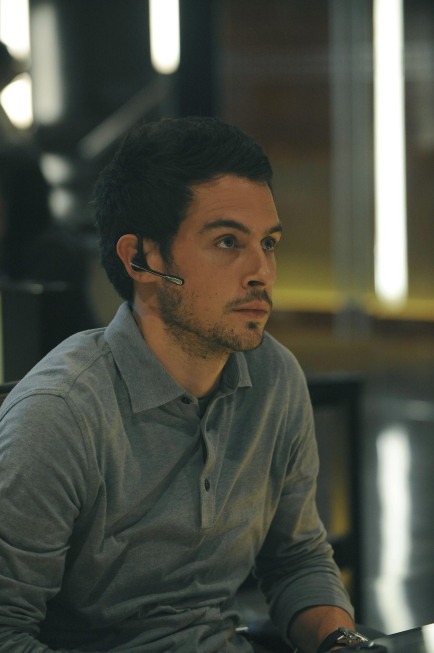 Mykelti Williamson as Brian Hastings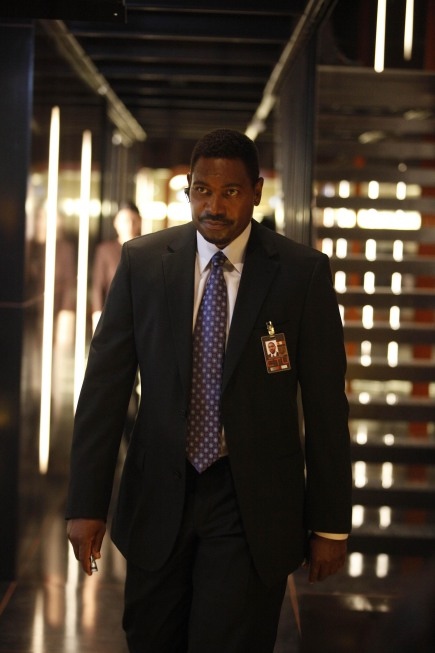 Series Returns with Two-Hour Premiere Event Sunday, January 17, on FOX
Katee Sackhoff, Freddie Prinze Jr., Mykelti Williamson, John Boyd, Jennifer Westfeldt and Chris Diamantopoulos have joined the cast of 24 for the series' eighth season. The Emmy Award-winning drama starring Kiefer Sutherland returns for its next astonishing day with a two-night, four-hour premiere beginning Sunday, Jan. 17 (9:00-11:00 PM ET/PT) on FOX.
Season Eight will unfold in New York City amidst the shadows of the Statue of Liberty and the United Nations. In this new day, CTU has been upgraded and is run by MBA-schooled and razor-sharp head honcho BRIAN HASTINGS (Williamson, "Forrest Gump"). COLE ORTIZ (Prinze Jr.), an ex-Marine who wants to follow in JACK BAUER's (Sutherland) footsteps, runs the division's Field Operations. Expert data analyst DANA WALSH (Sackhoff, "Battlestar Galactica") collaborates with systems analyst ARLO GLASS (Boyd, "The Notorious Bettie Page") inside CTU. ROB WEISS (Diamantopoulos, "The Starter Wife") serves as PRESIDENT ALLISON TAYLOR's (Cherry Jones) new chief of staff, and MEREDITH REED (Westfeldt, "Grey's Anatomy") is an ambitious journalist with ties to the unfolding situation.
As previously announced, Sutherland, Jones, Mary Lynn Rajskub and Annie Wersching also return. In addition, Bollywood icon Anil Kapoor ("Slumdog Millionaire") makes his American TV debut as OMAR HASSAN, a Middle Eastern leader who comes to the U.S. on a peacemaking mission.