Interview: Jason Schwartzman Talks Fantastic Mr. Fox And Scott Pilgrim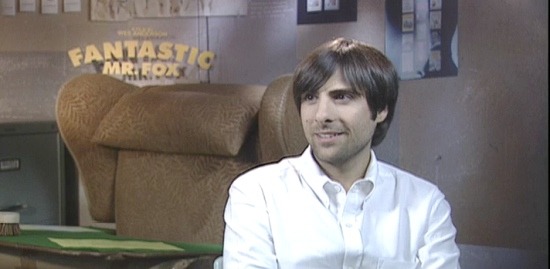 Last month, while I was in London, I had the wonderful opportunity to talk to Jason Schwartzman about his new film, voicing Ash in Wes Anderson's stop-motion animated adaptation of Fantastic Mr. Fox. I talked to Jason briefly about Edgar Wright's Scott Pilgrim vs. The World, because he had revealed off camera before the interview that he had seen a bunch a footage the night before. We also talk about the attraction of working with Wes, a constant collaborator in Schwartman's career. And we also talk about how Anderson imposes a set of rules for every production, and how the rules for Fantastic Mr. Fox resulted in a very unique process of voicing the feature film "on location".
This was filmed as a TV interivew at the London Film Festival junket, so it's much shorter than I'm use to, and a much different pace than a normal one on one print interview that has appeared on the site previously. Also of note, the interview was filmed at the Roald Dahl museum in Great Missenden in front of a replica of Roald Dahl's writing chair and office, which would be found in the writing hut where Roald Dahl wrote most of his books.
Watch the interview embedded after the jump, and check out Fantastic Mr. Fox, which hits theaters nationwide today.