First Official Photos: The Losers

Warner Bros has released the first official photos from Sylvain White's big screen adaptation of the Vertigo label comic book The Losers, thanks to Omelete.
Originally published as a war comic feature set during World War II, The Losers was later re-imagined set against the events surrounding the war on terror. The Vertigo imprint version ran for 32 issues from 2003 to 2006. The Losers tells the story of a former Special Forces team who were betrayed by their handler Max, and left for dead following the conclusion of their operation. The team were forced to regroup and enter on a mission of revenge against Max, who has been using the CIA for his own interests.
More photos after the jump.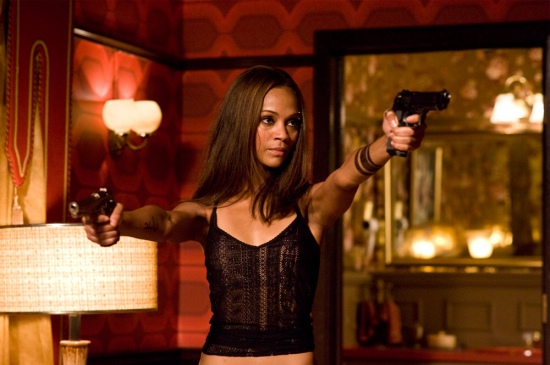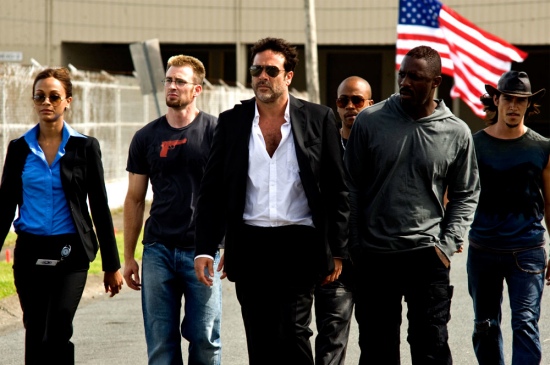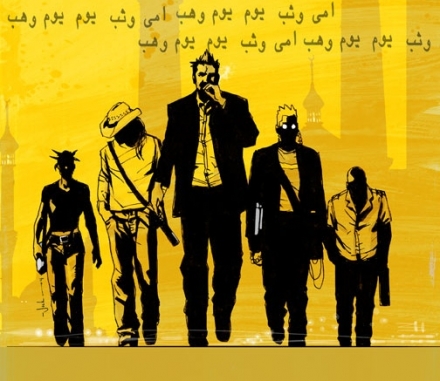 The film adaptation stars Jeffrey Dean Morgan, Zoe Saldana, Chris Evans, Idris Elba, Columbus Short, Holt McCallany, Oscar Jaenada, Jason Patric, and Peter Macdissi. I'm still very skeptical about this film, and especially the "talents" of White, who helmed such films as Stomp the Yard and I'll Always Know What You Did Last Summer. I'm sure we'll see a trailer on the big screen soon.
An explosive tale of double cross and revenge, "The Losers" centers upon the members of an elite U.S. Special Forces unit sent into the Bolivian jungle on a search and destroy mission. The team–Clay, Jensen, Roque, Pooch and Cougar–find themselves the target of a lethal betrayal instigated from inside by a powerful enemy known only as Max. Presumed dead, the group makes plans to even the score when they're joined by the mysterious Aisha, a beautiful operative with her own agenda. Working together, they must remain deep undercover while tracking the heavily-guarded Max, a ruthless man bent on embroiling the world in a new high-tech global war.
The Losers is set to hit theaters on April 9th 2010,