Greenberg Movie Trailer: Noah Baumbach Returns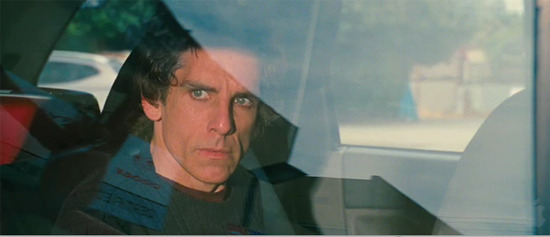 A song can make all the difference to a trailer. This first footage from Noah Baumbach's new comedy / drama Greenberg could be seriously depressing, were it not for the bouncy 'All My Friends' by LCD Soundsystem. Ben Stiller, Rhys Ifans, Jennifer Jason Leigh and Greta Gerwig star in the film that was called Greenberg, then was untitled, and is now apparently called Greenberg once more. Check it out after the break.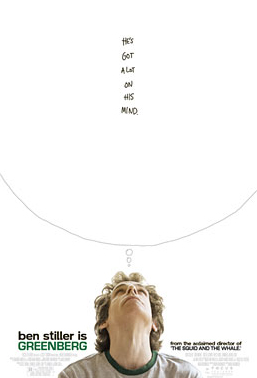 We had a couple of preview pics that came out of the American Film Market not too long ago, but this is a much better taste of the film. Seems like it's significantly more upbeat than Baumbach's last film, Margot at the Wedding, even without the James Murphy / LCD Soundsystem bounce. (And, as the trailer proclaims, there's new music from Murphy on the soundtrack, which could be a great thing.) Ben Stiller looks good, Greta Gerwig looks great and I'm psyched to see Rhys Ifans have such a big presence in the trailer. I'll always be curious to know what the film would have been like with original cast members Mark Ruffalo and Amy Adams, but this could work fine.
You can get another taste of Baumbach's scripting this week as Fantastic Mr. Fox, which he co-wrote, goes into wide release. That movie is great, which (thankfully) counters the pessimism I've had towards it since the trailer hit. I'll happily eat some crow over that in the review I'm polishing off right now.
Check out Apple's presentation of the trailer to see it in HD. And here's the official synopsis and a small version of the poster.
Meet Roger Greenberg (Ben Stiller): a dysfunctional 40-year-old at a crossroads in his life.  Roger wants to "do nothing" for a while, so he agrees to housesit for his younger and more successful brother, giving him a free place to stay in L.A.  While in town, he tries to reconnect with his old friends and band mates but times have changed, and old friends aren't necessarily still best friends.  Greenberg starts spending time with his brother's personal assistant Florence (Great Gerwig), an aspiring singer and herself something of a lost soul too.  During a series of embarrassingly awkward romantic encounters, we sense that perhaps even someone as irascible as Greenberg may have found somebody who is prepared to appreciate him for himself – if he would only stop critiquing Florence's techniques in bed.  Over the course of several weeks, we watch an uncertain and wonderfully vulnerable courtship play out, and learn how funny, and terribly unpredictable, love in the modern world can be.