New Pixar Cars Short: Unidentified Flying Mater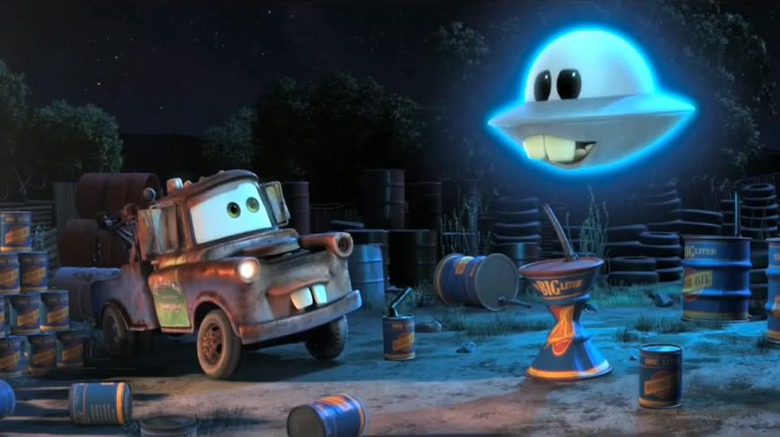 Directed John Lasseter, Pixar's co-founder and director of Toy Story 1 & 2, A Bug's Life and Cars (along with co-director Rob Gibbs), Unidentified Flying Mater is the fifth in a series of Cars short films (originally titled "Cars-toons"). The computer animated short premiered on The Disney Channel on Friday, November 20th 2009.
Mater tells a tall tale about the time he met a UFO and saved him from a group of government scientists in this Cars Toon. Mater finds a small UFO called Mator and they have a night out. When Mator is captured by the military forces, Mater saves him with the help of Lightning McQueen and Mator's mother.
Also of note: An older press release claims that Mark Mothersbaugh ("Devo") composed the music for the short film. Watch the full short film, embedded after the jump.