Blair Witch Remake Is Probably Not What It Seems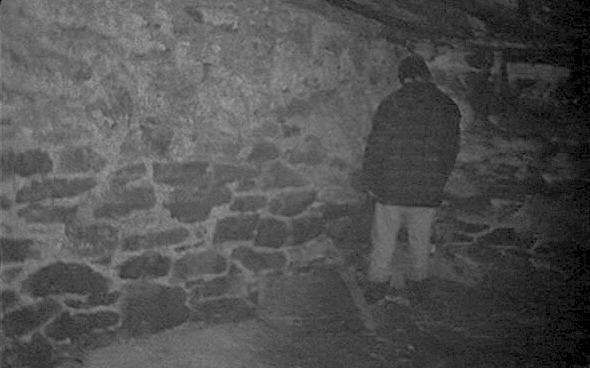 A casting notice for a film called The Blair Witch Remake would seem to suggest, obviously enough, that The Blair Witch Project is being remade, but a close look at the circumstances raises a few questions. The characters listed are Dennis Hither, Michael Adams, Donald Walker and Allison James as opposed to Heather Donahue, Josh Leonard and Mike Williams. What's more, the female role is apparently not one of the filmmakers this time around, with Dennis listed as the main role. I'll put the full casting notices after the break.
Another question mark hovers over the use of the Blair Witch name. I'd be very surprised if Lionsgate, who hold the rights to any sequels, would allow another film to pitch up on their turf like that. We know that Myrick and Sanchez have recently been talking about a third Blair Witch film... could this possibly be it?
As you'll see from these casting notices, there's a producer and director listed, Bob Greensworth and Stacy Hopkins. Neither of them seem to have left any fingerprints on the film world so far which is very unusual. Thanks to Craigslist, Shooting People and the like, even the makers of short films and completely failed projects are normally rather easy to Google up and pin down.
From Free Casting Calls:
Dennis Hither, Michael Adams and Donald Walker, experienced filmmakers, set out to shoot a documentary about a local legend, the Blair Witch. We seek amateur/semi professional actors/actresses to play the roles of three experienced film makers, and females to play Michael's girl friend. There are 4 roles available, with Dennis Hither being the lead role. We require mostly Canadian and U.S actors/actresses, all others should also apply. There will be 3 weeks of training and rehearsals before production begins.
And now from from My Entertainment World:
Title: THE BLAIR WITCH REMAKE, a Thriller. PROD, Bob Greensworth; DIR, Stacy Hopkins. Contract: Guild membership dues are required. Professional pay, plus credit, meals, travel & lodging provided. Shoot Dates: Begins December 10, 2009 (in Glasgow, Scotland). STORY: The film is about three experienced filmmakers who set out to shoot a documentary about a local legend. Breakdown– Dennis Hither: 22-38, an experienced filmmaker. Lead; Michael Adams: 22-44. Supporting; Donald Walker: 22-38, an experienced filmmaker; Allison James: 21-35, Michael's girlfriend; Various Roles: Children aged 3-10 & Adult, male and female, 21+, inhabitants of Cuddington town. Note: Producers are seeking actors of Canadian or European origin who can speak and understand English.
As Wikipedia will tell you, Cuddington is the name of several places in England. Of course, that doesn't preclude the fictional North American Cuddington that it sounds like they're going for.
My suspicions are that this is a first time feature trying to reach the skies on the shoulders of the original Blair Witch. Of course, that recently worked for Oren Peli and Paranormal Activity, so the temptation is easy to understand. And like Paranormal Activity, this being the work of apparent unknowns operating outside of the system doesn't necessarily mean it won't be a smash-hit phenomenon.
If you're out there, Bob, Stacy, then please get in touch and let us know what it is you're cooking up here.
Via Shock Till You Drop.