Secretary Screenwriter Pens Steamy New Show For HBO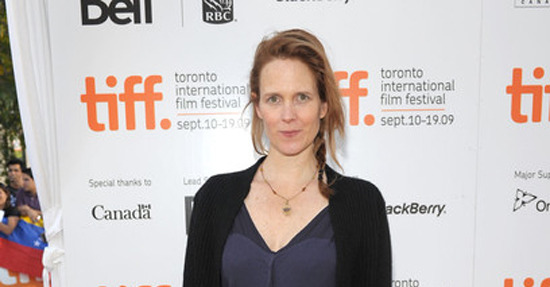 Screenwriter Erin Cressida Wilson had a big hit with Secretary in 2002. Well, maybe not a hit in the commercial sense, but definitely in the cultural sense; it's a film that people still talk about, and which will likely continue to have a real presence for years to come. But Wilson hasn't had a great many produced credits since then. Maybe her profile will rise once again thanks to Oprah and Harpo  Films, which is making a deal with HBO to produce a currently untitled show about a woman who walks away from her family to live out a life of sexual fantasies in LA.
Variety reports on the show, said to be a high priority for HBO, and for which Wilson is scripting the pilot. The hourlong series will follow "a woman who leaves her seemingly perfect marriage and children in Santa Monica for the underbelly of L.A., where she indulges her secret fantasies and desires."
Harpo president Kate Forte says "It is unsentimental and pretty shocking, and there is something complicated and destructive driving her. It is literally a day at the pool, where she gets up, in sarong and flip-flops, and walks out of her life, leaving everyone behind so abruptly that her husband and kids initially think she's been kidnapped or murdered." Let's hear the cast before getting too excited.
Wilson, meanwhile, has a couple other projects going now. She wrote Chloe, the Atom Egoyan film featuring Liam Neeson, Julianne Moore and Amanda Seyfried. I had hopes for the film, which were dashed at Toronto when reviews started coming in. Pullquotes like "part unintentional B-movie parody..marred by an uneven screenplay, numerous implausibility issues and oddly dry, moody performances" and "an arthouse adaptation of a trashy dime novel romance" (from IndieWire and The Playlist, respectively) don't do much to inspire. Then again, Ebert calls it "one of [Egoyan's] best" so maybe there's hope.
She's also go The Resident in post right now, which features Jeffrey Dean Morgan, Hilary Swank and Christopher Lee in a story about a woman who realizes her Brooklyn landlord is obsessed with her.