Michael Moore, Anvil And Mike Tyson Left Off Oscar Short List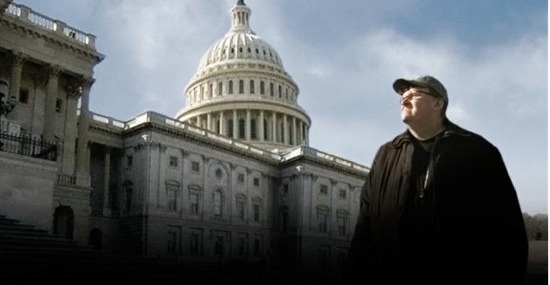 The Academy of Motion Picture Arts and Sciences unveiled their list of 15 films that will vie for the Best Documentary Academy Award Nomination. And while the list includes well-known titles such as Food, Inc. and The Cove, it is more surprising to look at some of the high profile docs that have not been included on the list, such as: Michael Moore's Capitalism: A Love Story and James Toback's Mike Tyson biodoc Tyson. The Academy obviously doesn't like Rock music, as both Anvil! The Story of Anvil and Davis Guggenheim's It Might Get Loud were also slighted from the short list
The full listing of the 15 documentaries up for consideration can be found after the jump. And because you haven't seen most of the selections, I've also included the trailers for all of the films for your viewing pleasure.
Living in Emergency: Stories of Doctors Without Borders
The Most Dangerous Man in America: Daniel Ellsberg and The Pentagon Papers
Mugabe and the White African
Soundtrack for a Revolution
Valentino The Last Emperor
And here are the trailers for all 15 films:
The Beaches of Agnes
Burma VJ
The Cove
Every Little Step
Facing Ali
Food, Inc.
Garbage Dreams
Living in Emergency: Stories of Doctors Without Borders
The Most Dangerous Man in America: Daniel Ellsberg and The Pentagon Papers
Mugabe and the White African
Sergio
Soundtrack for a Revolution
Under Our Skin
Valentino The Last Emperor
Which Way Home