Cool Stuff: The Art Of Tim Burton Book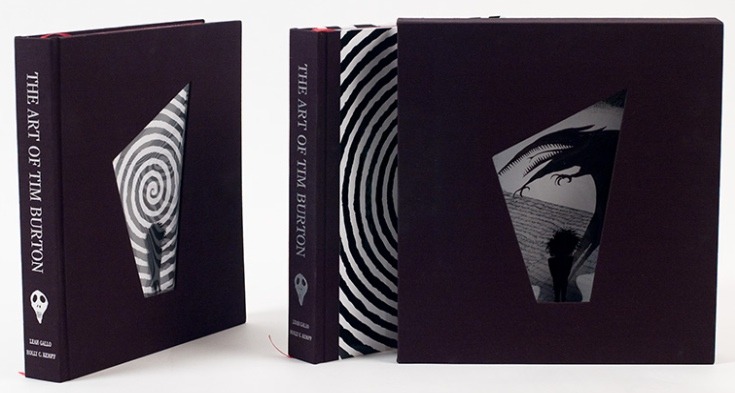 To celebrate Tim Burton's exhibit at the Museum of Modern Art, Steeles Publishing will be releasing The Art of Tim Burton in both Standard and Deluxe Edition books. Over 1000 illustrations on 430 pages plus foldouts.
The Art of Tim Burton is the definitive compilation of forty years of Tim Burton's artistry, including film concepts and hundreds of illustrations from his personal archives, edited under the creative guidance of Burton himself. This comprehensive 434 page book is grouped into thirteen chapters that examine common themes in Burton's work, from his fascination with clowns to his passion for misunderstood monsters, to his delight in the oddities of people. Many of Burton's friends and collaborators offer their thoughts, insight and anecdotes about Tim Burton's style and artistic approach to life.
Many photos after the jump.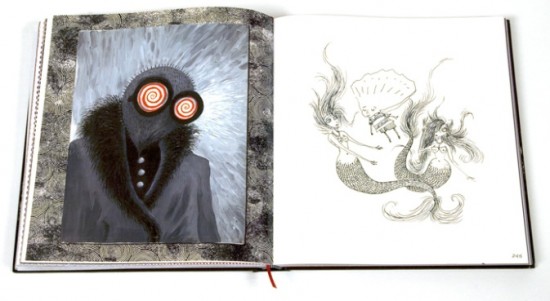 Artwork from the following films and projects are included in this book: Alice in Wonderland (2010), Sweeney Todd: The Demon Barber of Fleet Street (2007), Charlie and the Chocolate Factory and Corpse Bride (both 2005), Big Fish (2003), Planet of the Apes (2001), Sleepy Hollow, (1999), Mars Attacks! (1996), Ed Wood (1994), The Nightmare Before Christmas (1993), Batman Returns (1992), Edward Scissorhands (1990), Family Dog (1987), Batman (1989), Beetlejuice (1988), Pee-Wee's Big Adventure (1985), Frankenweenie (1984), Vincent (1982), and Hansel & Gretel (1982). The book also contains additional drawings from his illustrated book of poetry The Melancholy Death of Oyster Boy & Other Stories (1997), and from The World of Stainboy web shorts (2000).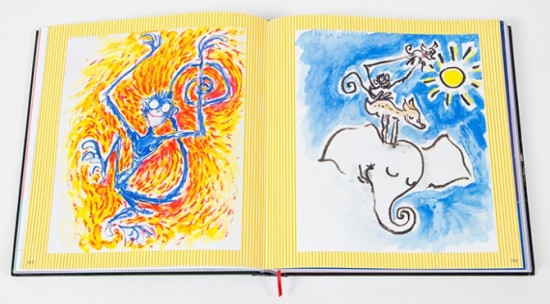 The book also features personal text contributions by friends and fellow creatives including: Allison Abbate, Colleen Atwood, John August, Rick Baker, Helena Bonham Carter, Felicity Dahl, Johnny Depp, Danny Devito, Danny Elfman, Carlos Grangel, Ray Harryhausen, Martin Landau, Rick Heinrichs, Christopher Lee, Lindsay Macgowan, Shane Mahan, Ian Mackinnon, Alex Mcdowell, Victoria Price, Ken Ralston, Paul Reubens, Deep Roy, Winona Ryder, and Richard Zanuck.
Here is a look at the Standard Edition, which is available for preorder for $69.99.
The Deluxe Edition comes bound in Hardcover with cloth slipcase, hand signed inside cover, and includes a numbered and individually signed lithograph – ready for framing, not folded. Available for preorder for $299. Here is a look at the cover of the Deluxe Edition:
And here is some more images from the interior of the book: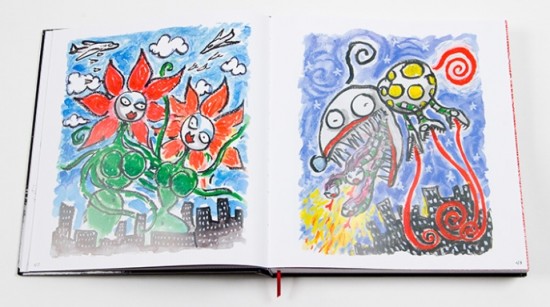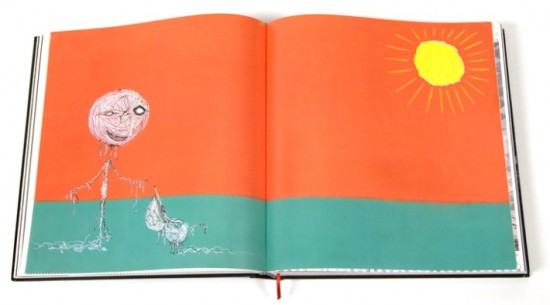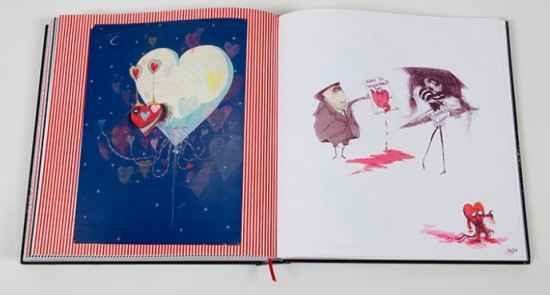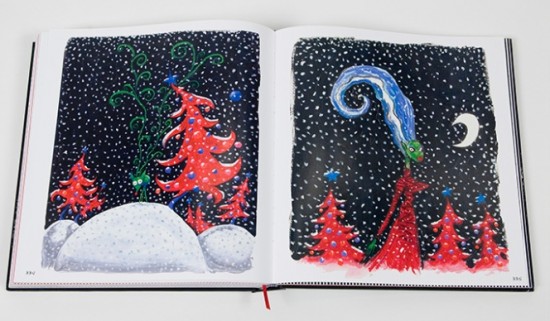 Cool Stuff is a daily feature of slashfilm.com. Know of any geekarific creations or cool products which should be featured on Cool Stuff? E-Mail us at orfilms@gmail.com.