J.J. Abrams Teases Star Trek 2 Details; His Return, And The Possibility Of Khan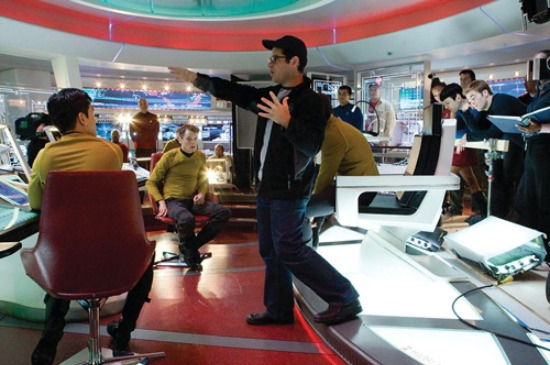 Star Trek 2 details are floating all over the place following a recent event to promote the film's DVD and Bluray release. Sci Fi Wire reports that both J.J. Abrams and writer/producer Damon Lindelof have stated that 2012 is pretty much the earliest we can expect the film, especially since they haven't started writing yet and are still bouncing ideas around. Abrams also won't confirm he's directing the sequel since it makes little sense for him to commit to a film with no script.
And even though everyone wants Khan to be the next villain, they're still not any closer to confirming the former villain's place in the story. Right now it seems like they're just keeping everything open.
More details, and a Khan casting rumor after the break.
One of the things we like to do as storytellers is drop you in the middle of something. And the question that you're asking yourself is: Where am I in relation to the last time I left these guys? Could this be something that predated even, perhaps, some of the adventures that they had in the first movie? Does it happen five years later? Is it happening two seconds later? Who knows? So we're not going to tell you.
ComingSoon is also running with an interesting rumor from one of their sources: Abram's current favorite actor for Khan, if they were to cast him today, is Nestor Carbonell—better known as Richard Alpert on Lost. He certainly has the look down, and Abrams is also known to recast people he's worked with before, but I'm thinking that they'll probably aim for a bigger name actor if they actually go with Khan as a villain.
Discuss: Do you think Khan will fit into Abram's Trek-verse? Who would you like to see play him?