Uwe Boll's Far Cry Movie Trailer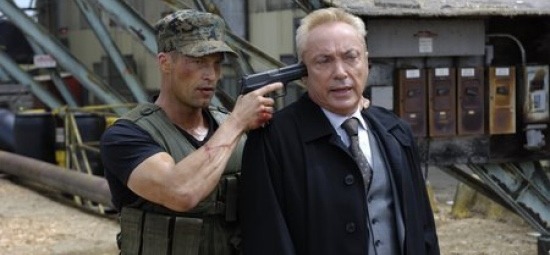 Director Uwe Boll, who is famous for ruining the big screen adaptations of popular video games like Bloodrayne, House of the Dead, Dungeon Siege and Postal, is back again with yet-another- video game adaptation – Far Cry.
Based on the best-selling videogame franchise that sold over 3 million copies, Director Uwe Boll (In the Name of the King, Bloodrayne) unleashes his latest non-stop action thriller Far Cry on DVD November 24 from Vivendi Entertainment. Til Schwiger (Inglourious Basterds), Udo Kier (Grindhouse), and Emmanuelle Vaugier (Saw IV) star in the action-packed story of a reporter who investigates the deaths of mercenaries on an island off the coast of the Pacific Northwest. Jack Carver (Schweiger), a retired special forces officer, escorts star journalist, Valerie (Vaugier), on the trail of a story on a mysterious island off the Pacific Northwest. Upon docking, they are attacked and pursued by a squad of mercenaries employed by scientist, Dr. Krieger (Udo Kier). In their attempt to escape, they uncover Dr. Krieger's secret lab and unleash the genetically engineered beasts that he's created.
Vivendi Entertainment is releasing the film direct-to-dvd on November 24th, and have released a promotional trailer on IGN. It looks as bad as you may be expecting.  DreadCentral wrote in their review of the film, "Far Cry is what you get when Uwe Boll stops trying."Watch the trailer for yourself embedded after the jump. Leave your thoughts in the comments below.