Bradley Cooper And Sam Worthington To Revive The Texas Killing Fields?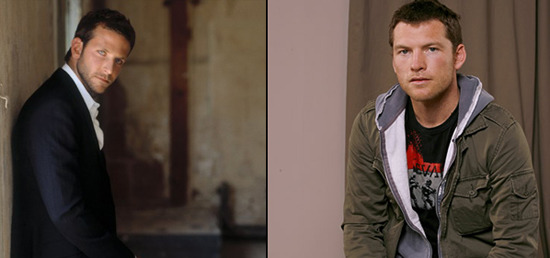 For the time being, treat this as a rumor report rather than reliable news. There was once a possible Danny Boyle project called The Texas Killing Fields, written by an ex-cop from Galveston, Texas. Boyle isn't making the film (he's making the Aron Ralston stroy 127 Hours instead) but there might be some new forward momentum on the film, thanks to the Michael Mann family and two recently-minted stars, Bradley Cooper and Sam Worthington.
Pajiba reports that Michael Mann is producing the film for his daughter Ami Mann (not the singer Aimee Mann) to direct, and that Cooper and Worthington are now attached. The site, which I've read for some time as a source of entertaining criticism, has recently been breaking some news scoops, but aside from the news that Peter Berg was off Dune, many haven't yet been verified. So don't get too excited just yet; we'll see where this one goes.
Boyle called the script almost too dark to get made, and this is from the guy who made Shallow Grave.What's it about? Pajiba recaps it as concerning "two cops who realize that the latest murder in their jurisdiction connects their case to the notorious killing fields murders. The killing field murders concern four bodies that were found in the same place in Texas — along Interstate 45 near Calder Road in League City."
Certainly a plausible set of roles for these two guys, and pending his work as Faceman in The A-Team I'm interested to see if Bradley Cooper can control his career. He's done a wide variety of work already, but with The Hangover and The A-Team being the films that cement him in the minds of audiences and execs alike, this would be a good breakaway for him. Cast him and Worthington against type (ie have Worthington be the less serious cop) and this might be interesting. If it happens at all.