Atonement Director Joe Wright Looking For Action With Hanna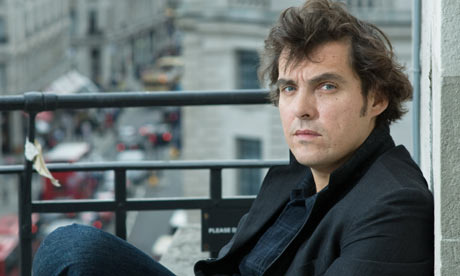 Joe Wright may have faltered recently with The Soloist, but his Pride and Prejudice and Atonement were strong enough to convince me to follow his rising career. He was slated to take on Indian Summer with Cate Blanchett, but now that that project has been put on hold due to budgetary concerns, it seems that Wright is eying an action-adventure thriller, Hanna. Action is an entirely new genre for Wright, but it's one I think he'll take to quite nicely given his propensity for luscious visuals.
The story centers on a 14-year-old Eastern European girl who has been raised by her father to be a cold-blooded killing machine. She connects with a French family, forms a friendship with their daughter and goes through the pangs of adolescence. When the girl is dragged back to her father's world and discovers that she was bred as a killing machine in a CIA prison camp, she must fight her way to a free life.
It's no surprise then that the project is said to have shades of La Femme Nikita meets The Bourne Identity. It also reads somewhat like an alterna-universe sequel to The Professional, but then I guess that's to be expected. (On that note, am I the only one that would die to see Portman take on a sequel as a badass Matilda?) Anime fans could also read in shades of Gunslinger Girls and Kite into this project as well.
I can just imagine what a Joe Wright Bourne film would look like, and it's practically the exact opposite of Paul Greengrass's kinetic shaky-cam style (not that there's anything wrong with that). Let's just hope this project ends up better than another recent action from one of my favorite visual stylists (Tom Tykwer's The International).
[Photo Source: Christian Sinbaldi, The Guardian]