Is Peter Parker A Father In Spider-Man 4?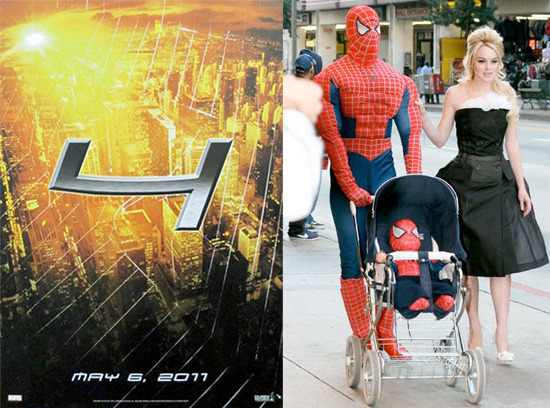 It appears that Sony is on the search for a 2 year old Caucasian toddler with red hair for the upcoming comic book sequel Spider-Man 4. SpoilerTV has intercepted a casting notice for the film, which strangely only features one role, a character named "Toddler Boy".
Here is the decription from the casting breakdown:
2 or 3 year old boy to play 2 year old, Caucasian with RED HAIR, an adorable toddler with an engaging personality, on set experience preferred. IDENTICAL TWINS ONLY
The fact that they are looking specificly for young boy with RED hair leds us to believe that the child will be of relation to Mary Jane (played in the series by Kirsten Dunst). By the time the fourth film is in theaters, it will have been four years since the last time we saw Peter Parker of MJ on the big screen. Could it be that they have since begun creating a family? Or is it possible that Mary Jane is somehow no longer with Peter, and has a child of her own? I don't really have a background in the Spider-Man comic book cannon that would touch on any of these possibilities, so maybe some of our comic book expert readers can chime in.