Marvel Studios Starts Shooting Thor In January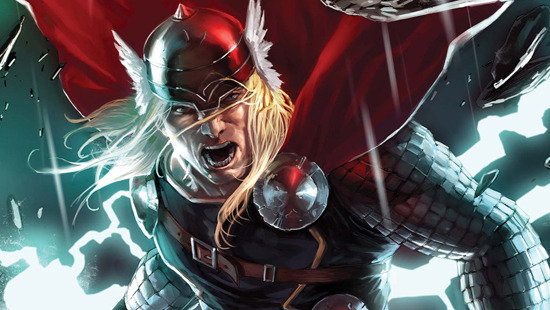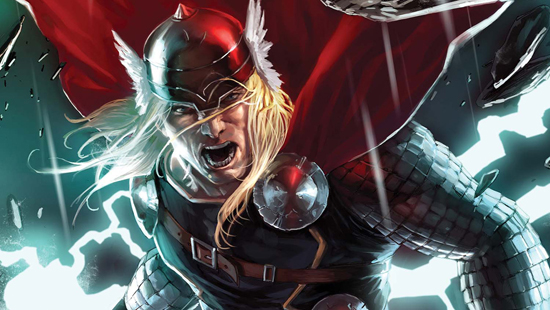 This is basically TweetNews confirming a plan that was mentioned in May. Last night, Production Weekly said over Twitter that Marvel Studios would begin shooting Thor in January. With Kenneth Branagh's tale of the Norse thunder god on schedule and finally about to go before cameras, hopefully we'll soon see some production design, costumes and other materials. Meanwhile, here's a rundown of what we know so far.
Kenneth Branagh is directing Thor from a script by Mark Protosevich. (IMDB credits Ashley Miller and Zack Stentz with script work, and I would guess that Branagh has done some rewriting at this point, too.) The plot has been reported as such:
The movie's story sees the god of thunder Thor, a powerful but arrogant warrior whose reckless actions re-ignite an ancient war. As punishment, Thor is cast down to Earth and forced to live among humans. Once here, he learns what it takes to be a true hero when the most dangerous villain of his world sends dark forces of Asgard to invade Earth.
Chris Hemsworth (Star Trek) is Thor, Anthony Hopkins is his father Odin and Natalie Portman is Jane Foster, who in the comics is nurse to Thor's human alter-ego Donald Blake. Tom Hiddleston is the villanous Loki, Jaimie Alexander is the Asgardian warrior Sif, and Colm Feore is a villain whose identity is being kept secret. Stellan Skarsgard is in the cast, too.
The Production Weekly tweet specifically says that production will begin in LA in mid-January, after which the film will move to Santa Fe, New Mexico in March, where it will remain until late April. Even if that's not the end of principal photography, the studio will have a lot in the can by summer — enough to bring a reel to Comic Con, one would suppose.