Kevin Williamson To Script Remake Of The Bedroom Window Between Screams 4 And 5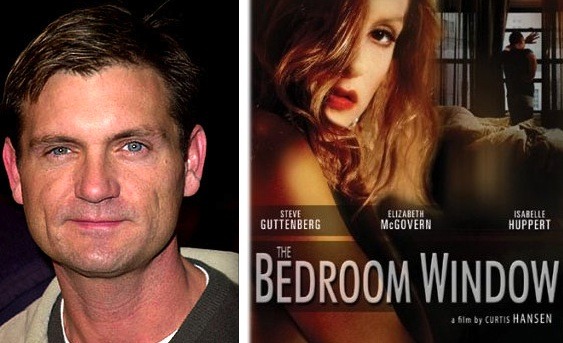 We're in the current of a raging river of Kevin Williamson at the moment, with Scream 4 news popping up almost every day and his new TV series The Vampire Diaries – which I've yet to see any of, being in the UK – proving to be a fairly strong performer. It's just like 1998 all over again when Scream 2 was giving way to hype for Scream 3 and Dawson's Creek was clogging up the pages of TV Guide. I'm pretty happy about this comeback myself. I like Williamson and I definitely love Scream.
As well as revving up his own horror franchise for another spin around the block, Williamson has another gig in his datebook. Between completing the Scream 4 script and embarking on the pages for the fifth, he's set to write and direct a remake of Curtis Hanson's The Bedroom Window. Actually, as the film was derived from a novel by Anne Holden called The Witnesses, I'm a little surprised to hear the new film touted as a remake and not, as the trend has been of late, a new adaptation of the source material (see everything from Charlie and the Chocolate Factory to the Coens' True Grit).
William's plan for the new film will involves the inclusion of more material from the book. He has told MTV:
I've got a great plan for it, I'm really excited. It's based on the book The Witnesses, and I'm going to balance out the book, I'm going to pull more from the book.
It's a twist on Rear Window, which I love about it, and it's just a really great opportunity to do a cat-and-mouse game between a killer and a man, with a couple of women in between them.
I can't help but be intrigued by Williamson doing something a little less Terror Train and a little more Hitchcock. He's apparently already working hard on the film, whenever he gets a spare moment between the vamps and ghostface killers.
I've never read Holden's book, it's out of print and has little online presence so, in place of it's synopsis, here's an IMDB one for The Bedroom Window instead:
Terry is having an affair with his boss' wife Sylvia. One night after an office party they are together and Sylvia witnesses an attack on Denise from Terry's bedroom window. She doesn't want to expose their relationship and so is reluctant about talking to the police. Terry, wanting to help, gives the police the description of the attacker. He soon becomes the main suspect in the case. He then sets to find the real rapist/killer with some help from victim Denise.