Casting News: Harvey Keitel Joins Those Little Fockers, Zachary Quinto Eying Romantic Dramedy Whirligig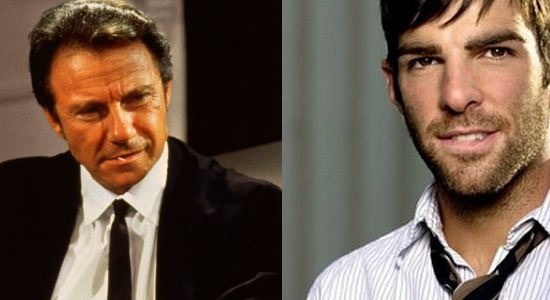 In casting news tonight, we've learned that Harvey Keitel is joining those crazy Fockers. He's signed on for Little Fockers, the sequel to Meet the Fockers, and the Focker-pun free title Meet the Parents.  He's joining returning cast members Ben Stiller, Robert DeNiro, Teri Polo, and Owen Wilson. Keitel will be playing the role of a contractor employed by Stiller's character. The film will be directed by Paul Weitz (American Pie, About A Boy), who's surely looking to move on after Cirque du Freak bombed.
I liked the first film well enough, but I'm really wondering how much longer this franchise is going to live on. Will we see the baby Fockers in question growing up while having to deal with their unfortunate last name? Perhaps a Future Fockers down the line? The possibilities are focking endless!
Quinto has apparently been very choosy about his post-Trek role, so he could potentially jump off this project to pursue something better. His previous work never really gave me much faith in the guy as an actor, but he did good as Spock, and I'm hoping he continues with that trend. And after Heroes dies the fiery death it so dearly deserves, Quinto will be free to take on more work. At this point, Sylar's just holding him back.