Alice In Wonderland Banner #2 Of 3 Released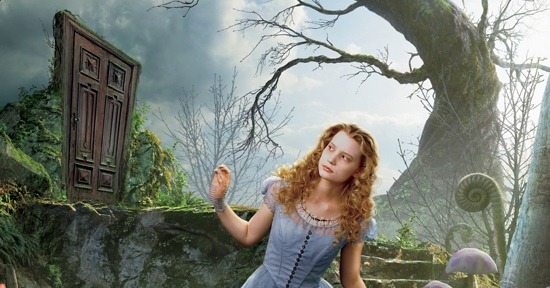 After premiering the first on Monday, Walt Disney Pictures has now released the second of three new theatrical banners for Tim Burton's Alice in Wonderland. Want to see more? Disney is asking fans to join The Disloyal Subjects of the Mad Hatter on Facebook (www.facebook.com/MadHatterSubjects) to "help prepare his army!" Apparently The Mad Hatter is giving his army the first look at exclusive images, but "you have to follow his orders to receive them." Of course, these images already leaked and were posted on /Film over the weekend, found in a scan of an AMC Theaters promotional magazine. Check out a high resolution digital copy of the first two banners after the jump.
Banner #2: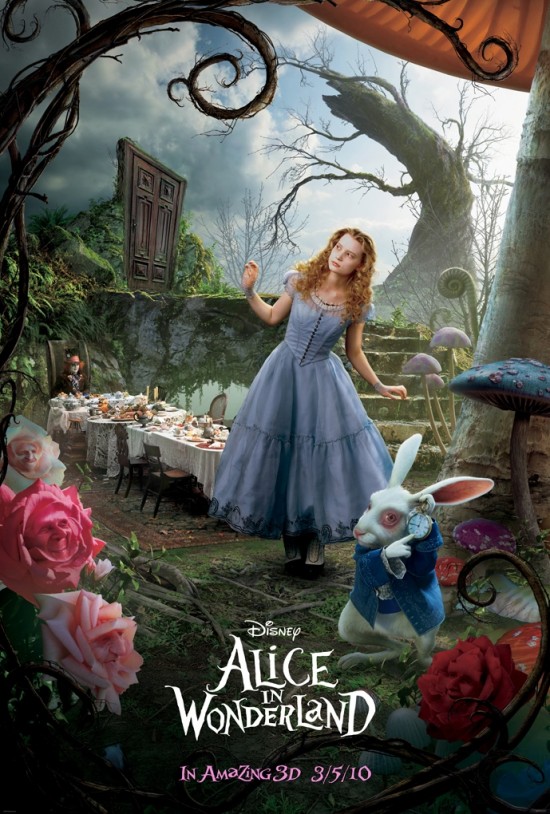 Banner #1: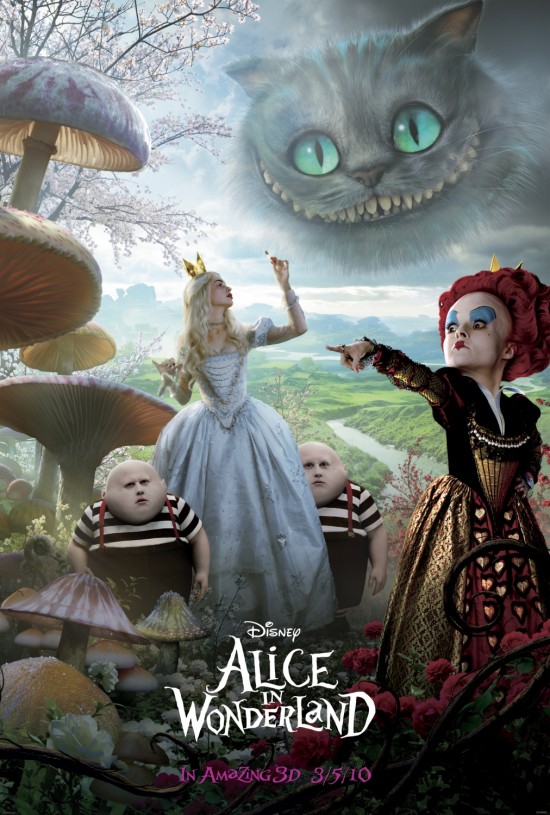 The original AMC scan we posted over the weekend: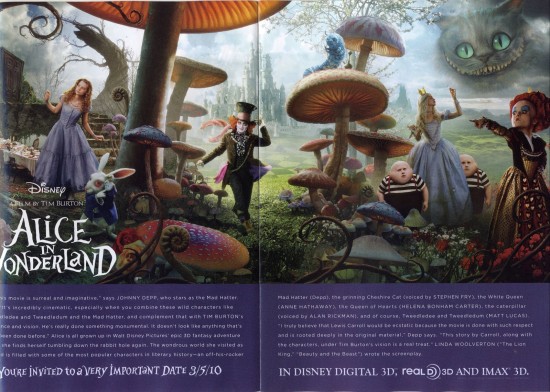 Official Plot Synopsis: From Walt Disney Pictures and visionary director Tim Burton comes an epic 3D fantasy adventure ALICE IN WONDERLAND, a magical and imaginative twist on some of the most beloved stories of all time. JOHNNY DEPP stars as the Mad Hatter and MIA WASIKOWSKA as 19-year-old Alice, who returns to the whimsical world she first encountered as a young girl, reuniting with her childhood friends: the White Rabbit, Tweedledee and Tweedledum, the Dormouse, the Caterpillar, the Cheshire Cat, and of course, the Mad Hatter. Alice embarks on a fantastical journey to find her true destiny and end the Red Queen's reign of terror. The all-star cast also includes ANNE HATHAWAY, HELENA BONHAM CARTER and CRISPIN GLOVER. The screenplay is by Linda Woolverton. Capturing the wonder of Lewis Carroll's beloved "Alice's Adventures in Wonderland" (1865) and "Through the Looking-Glass" (1871) with stunning, avant-garde visuals and the most charismatic characters in literary history, ALICE IN WONDERLAND comes to the big screen in Disney Digital 3D™ on March 5, 2010.