Exclusive Clip From Michael Haneke's Palm D'Or Winning Thriller The White Ribbon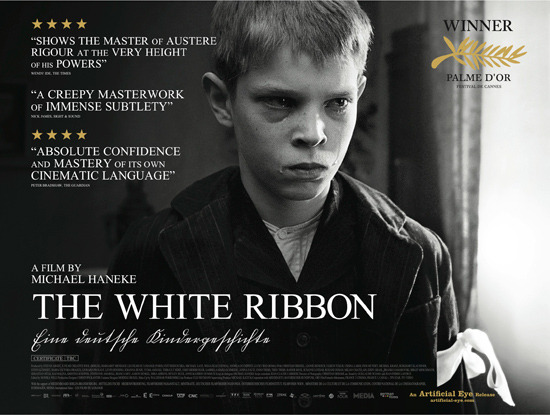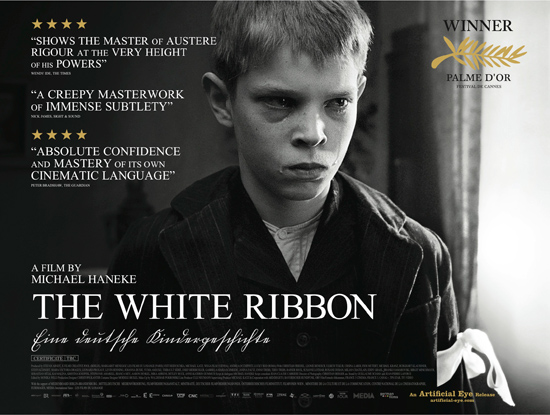 Ahead of the release of Michael Haneke's Palm D'or winning The White Ribbon this Friday in the UK and on December 30th in the US, we have the exclusive unveiling of a new online scene from the film to tempt you with. Thankfully, the digital encode here has gone a long way in preserving the astonishing shimmer of Christian Berger's cinematography. You can check out the clip below the break.
Haneke's film is set in a German village shortly before the outbreak of the first world war where a mysterious set of circumstances lead to ritual punishments that threaten to get completely out of hand. Indeed, Haneke has said his themes are the origins of all forms of terrorism "be it of political or religious nature". As well as being a Cannes darling, this is the film Germany has put forward as their Best Picture contender for the Oscars next year.
Some inexplicable events disturb the quiet life of a German village, just before World War I. A cable has been put up to trip the doctor riding his horse, a barn is set on fire, two children are abducted and tortured... The schoolteacher observes, investigates and little by little discovers the incredible truth.
To my mind The White Ribbon is like a half-sister of Clouzot's brilliant Le Corbeau. If nothing else, both tell European provincial stories of conspiracy with an impulse towards fascism.
I'd have to get into spoiler territory to give it away, but The White Ribbon finally reveals itself to belong to a particular subgenre with a long and interesting pedigree, very often crossing over with horror and fantasy films. There's more to this film than immediately meets the eye, particularly for the /Film-reading genre movie fan... I just can't give it away in good conscience.