Bidding War Breaks Out Over My Name Is Memory, A Reincarnation Romance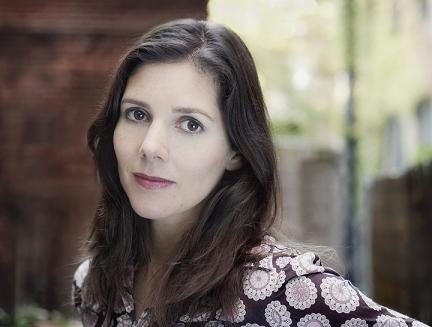 I'm a sucker (and I do mean sucker) for a good high-concept plot idea, and it sounds that Ann Brashares' novel My Name is Memory hangs on a corker. The book won't be published until next June so there's no way of knowing yet if this smarty pants concept is at the centre of a good story or a bad one but the hook alone intrigues me. Essentially a romance story, the story actually starts with an awkward stalker moment when a couple meet at college and the young man claims that the two of them have been reincarnated over and over as lovers in different time periods and while she can't remember any of this, he can. That idea gives me the creeps, but of course, in Brashare's book, he manages to provide her with an explanation, calm things down and get the romance rolling again in this era.
There's a little bit of The Time Traveller's Wife in there, I think, while other comparisons to Twilight are, for some reason, also forthcoming. I guess its the notion of a genre-fied young romance.
I've got an explanatory excerpt from the novel after the break, as well as some details of the studio bidding war that saw the rights go for a "high six against seven figures" sum.
Brashares has completed the book, and in celebration published an excerpt on her official site. Here's an exceprt of that excerpt, one which explains the story's genre mechanics a little:
"Well. It's a strange thing," I explained. "With each birth your body starts out fresh and mostly blank, but then you print yourself on it over time. You hold onto old experiences: injuries, injustices, and great love affairs, too." I glanced up at Sophia. "And you hold them in your joints and your organs and wear them on your skin."
"You do." She was giving me that same look of indulgence, but it was less confident.
"We all do."
"Because we live again and again?"
"Most of us."
"Not all of us?" Her indulgence showed more signs of genuinely wanting to know.
"Some live only once. Some a very few times. And some just go on and on and on."
"Why?"
I put my head back on my pillow. "That is hard to explain. I'm not sure I really know."
"And you?"
"I've lived many times."
"And you remember them?"
"Yes. That's where I'm different than most people."
She goes on to explain how memories linger in dreams and some of that other stuff, including this funny little bit about madness:
"An asylum is about the densest concentration of people with partial memory you will ever find. They get flashes and visions, but usually not in the right order."
Variety have reported that New Regency took the rights for the film in what they call a "high-six against seven figures" deal. This seemingly includes only the rights to the first book though Brashares is – surprise, surprise – planning a trilogy and, success of the books and film alike, might have just made herself rich enough for several lifetimes. Losing bidders included Universal, who were wanting to set it up with Chris and Paul Weitz producing  – if not (one of them) directing – and Warner Bros. who were going to have Denise DiNovi produce.
At new Regency, it's Peter Chernin who will be heading the team to shephard the project to the screen. Chernin is a long time News Corp. man and has received a lot for the plaudits for the success of Fox's cable channels - something tells me he and I just would not get along. His other projects include The Deep Blue Goodbye, with Leonardo DiCaprio atatched to star, a film about Moses and the True Lies-alike Queen & Country.