Directors In Line For Moneyball Include Capote's Bennett Miller And (500) Days Of Summer's Marc Webb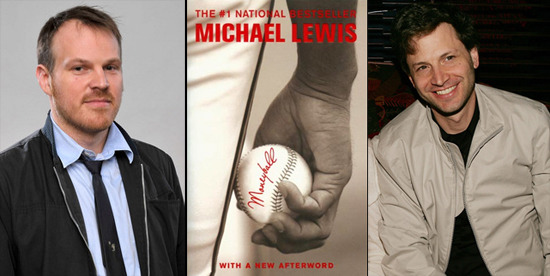 Moneyball still isn't dead yet. Aaron Sorkin has been working on a new draft of the script since Steven Soderbergh was essentially booted a few months ago, but the film still needs a director. And that's where Capote's Bennett Miller and Marc Webb, director of (500) Days of Summer, might come into the picture. They're on the list of a few guys that Sony has been talking to as possible new helmers for the film, which surprisingly still has Brad Pitt attached to star. The question is, who'll get the job? THR has a report, and so does The Playlist, the latter of which has come up with some very good Soderbergh-related news of late. THR doesn't really pin either director to the gig, but does give Marc Webb more prominence in the report, which could lead to a reading that he's the guy. But The Playlist has heard that the Webb offer is old, and that Miller is really the one to watch here. Richard Linklater was evidently offered the film right after the Soderbergh fiasco, and turned it down. Too bad about that; of this list, he's the one I might have been most interested to see take the job.
It's hard to say which of the two, if either of them, would be suitable for the film now without knowing more about where Sorkin has taken his version of it. Soderbergh's film was to be fairly unconventional, certainly as sports and business movies go, but we don't know much about Sorkin's ideas. THR hedges around that aspect, saying only that his version is not as unconventional as Soderbergh's. The Playlist hears that the film is now much more of a comedy, which would be really...odd, and disappointing. That could mean a lot of things, though — a comedy in the vein of Soderbergh's The Informant! could still work, as ironic as that would be. Not that I'd expect this to be Mr. 3000, anyway. Wait, that wasn't really a comedy, either, was it?