Kick-Ass Teaser Trailer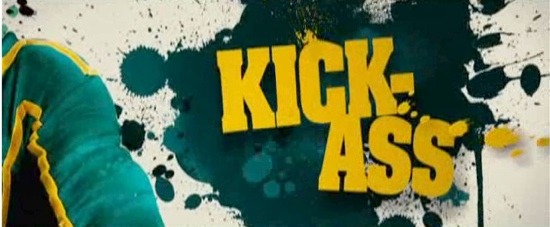 Lionsgate has officially released the first teaser trailer for Matthew Vaughn's big screen adaptation of Mark Millar's comic book Kick-Ass. For those of you who haven't been following this project, the film was produced independently and the first footage won over the thousands of people packed into Hall H at Comic-Con. The story is essentially about an average teenager named Dave Lizewski (Aaron Johnson), a comic-book fanboy who decides to take his obsession as inspiration to become a real-life superhero.
As any good superhero would, he chooses a new name — Kick-Ass — assembles a suit and mask to wear, and gets to work fighting crime. There's only one problem standing in his way: Kick-Ass has absolutely no superpowers. His life is forever changed as he inspires a subculture of copy cats, is hunted by assorted violent and unpleasant characters, and meets up with a pair of crazed vigilantes, including an 11-year-old sword-wielding dynamo, Hit Girl (Chloë  Moretz) and her father, Big Daddy (Nicolas Cage).
The trailer is essentially a few of the bits shown at Comic-Con edited together. The opening sequence is brilliant, and works as well in short form as it does on the big screen. Some of the rest of the trailer doesn't play as well. I think Lionsgate is going to need to release a red band trailer for audiences to see the full appeal of hit girl, and the flashy character intro screens seem a bit too Nickelodeon to me, especially considering the kind of movie this really is. Overall I think the trailer accomplishes a lot with the restraints of  the green band opening. I'm also glad they were able to keep some of the music from the temp cuts. Watch the full trailer after the jump, and leave your thoughts in the comments below.