New Source Confirms Black Cat For Spider-Man 4, More Story Details Revealed?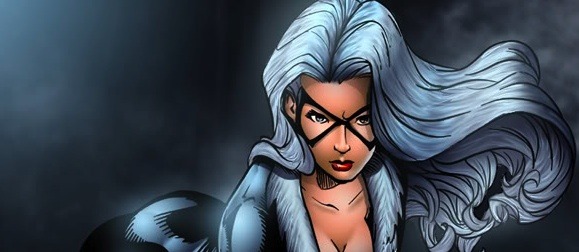 There's clearly some heavy auditioning going on down at the Spider-Man 4 big-shot hang out, with Sam Raimi reportedly turning over both Rachel McAdams and Romola Garai during his trawl for a potential female lead. What has been less clear, but I guess only marginally, is just what character the lucky lady to eventually be handed this key role will get to play.
According to new information, however, it would seem beyond doubt and now a dead cert that Felicia Hardy, the Black Cat, is in. Better still, there's some basic information about her story arc bubbling up...
I've verified with Hey U Guys that their sources are 100% legit, and am pleased to confirm that they've passed the sniff test easily. This is still just a rumour, sure – but it's a very nice smelling one. Have a quote:
According to our friendly neighbourhood spider-source there are a number of actresses currently being considered for the role, but this at least confirms that Hardy is going to be in the film. We were also given a rough outline of the character's story arc.
Their report goes on to tell us that the big screen Felicia Hardy is not the daughter of a cat burglar, as per the original, but that her old man is, for some of the film at least, the new man in charge of the Daily Bugle. This is presumably how she first meets Peter Parker, who she then goes on to fall in love with and discover the secret identity of – which will, as was inevitable, put both of them in danger. Jeez, Pete – can't you just keep it in your pants mask?
Hardy's father is not only a newsman but also reportedly a villain in some sense, though possibly not a costumed one. On the other hand, Hey U Guys tell us that their source were calling this chap a "viper", over and over. It doesn't really add up that they've confused "lizard" and "viper" but how about "vulture" and "viper"? There's also an outside chance that the word was "venom" and there's some cross-over between Spider-Man 4 and the touted Venom spin-off on the cards. Vulture seems most likely to me... or Hardy senior might just be a ticked off news man with no animal alias.
Here's a little potential spoiler – the Hey U Guys story suggests that it's the death of Felicia's pop that provides the catalyst for her change of heart. Does Mr. Hardy die because an out-of-costume Peter feels he can't act to save him? Again, that seems to be the strong implication but only time will tell. I definitely see the comments Raimi has made about needing a villain and a dilemma specific to Peter's new circumstances marrying up very nicely with a plot line about Spider-Man's need for a secret identity.
By the way... where do you think MJ will factor in all of this? Is Raimi really going to kill her off? Wow. Seems more likely by the day.
I'll bet my house on the inclusion of the Black Cat and stack yours on the Vulture. Watch this space, because some interesting lines of inquiry are just starting to open up...