Aliens, Another Reason To Get Excited For Battleship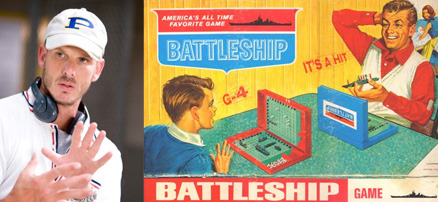 I was trying to remain positive about this upcoming Battleship movie because I think director Peter Berg has the potential to be great, but he's making it really hard for me right now. Latino Review got the scoop a few days ago that the big bad in Battleship won't be Nazis, reverse vampires, or ominous looking pegs. Instead, it's aliens.
With this news I'm getting the sinking feeling that we're not getting the promising Peter Berg who gave us The Rundown, The Kingdom, and helped bring the fantastic Friday Night Lights to television—instead, I'm envisioning the guy who gave us Hancock. That the film is coming from the brother writing team Jon and Erich Hoeber, they who gave us Whiteout, is no more heartening.
What's most depressing is that Berg recently left his very promising Dune adaptation due to his crazy amount of  upcoming projects. It makes sense for him to give up on Dune rather than Battleship because the latter will be a quick and dirty film, and it won't have the burden of a giant budget, or the problem of figuring out how to get audiences interested in a dense piece of science fiction.
Instead, we get to see boats go boom. Fighting aliens. Brought to you by Hasbro.
[Source: Latino Review]