Page 3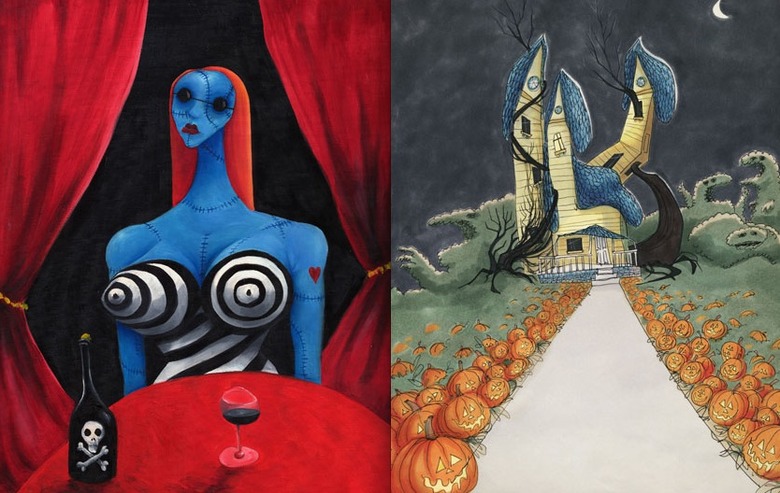 We may receive a commission on purchases made from links.
Vulture have been given a preview of Tim Burton's MoMA retrospective exhibition. Two of their 33 gallery images are above.
Page 3 is the eccentric little brother of Page 2 and compiles even more stories which, for whatever reason, didn't make the front page of /Film. There's a whole heap of different items after the break – video clips, posters, pictures, odd snippets of news.
Below is the poster for Tom Ford's directorial debut A Single Man. Take a good look at Colin Firth here, on his way to an Oscar and Julianne Moore, already arrived at being reason enough to see a film just by herself.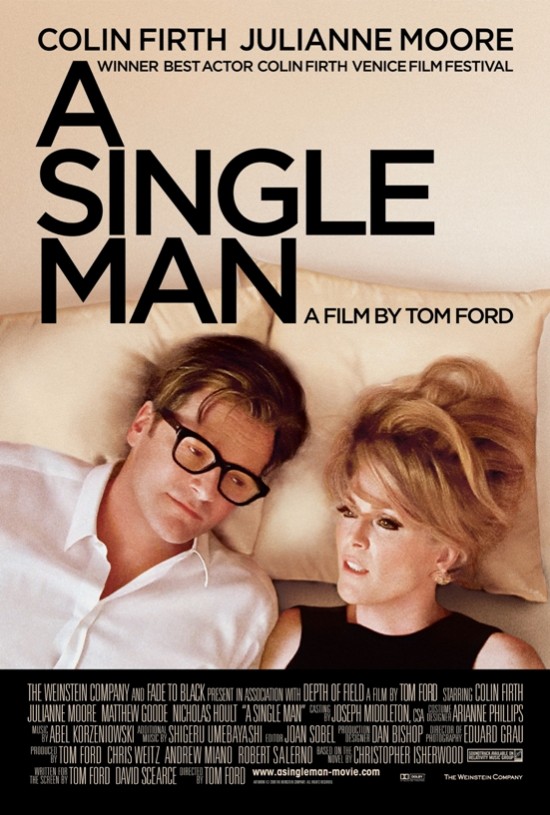 The NY Times have taken a look at plans for Mickey Mouse's makeover. It will start with Warren Spector's Wii game Epic Mickey (can't wait) and move on through a "parallel but separate effort" at Disney to rethink Mickey's persona. The rejig will run from "the way Mickey walks and talks to the way he appears on the Disney Channel and how children interact with him on the Web — even what his house looks like at Disney World."
The Telegraph's list of the 100 best films of the decade features a Peter Jackson, a Michael Moore, a Brad Bird, an Ang Lee and a PT Anderson in the top 5... though I haven't spoiled the order. An amusingly wacky list – like every other list ever published, maybe? Bixarrely/stupidly, their list also features Avatar even though they haven't seen it.Eugenio Mira's first film, The Birthday, is one of the lost cult gems of recent years, I think – can't anybody pick it up for a decent DVD and BD release? – so I great every detail of his sophomore effort with glee. Here's one of a few new images from Agnosia that Twitch have scored.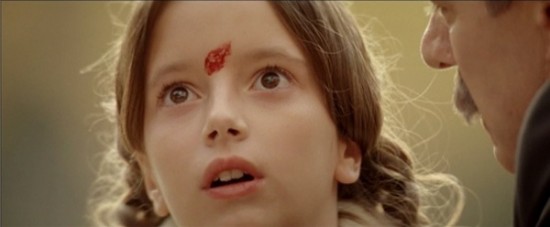 The Agnosia synopsis says the film is a "romantic thriller set in Barcelona in 1899, in which a terrible plot is woven around the strange illness of a young heiress" and, from what I remember from before, there's a giant deadly lens used in the plan somehow. Maybe to burn humans as though they were ants? The film's script is by Antonio Trashorras, one of Guillermo Del Toro's collaborators on the screenplay of The Devil's Backbone.
There's so much AFM artwork out there I don't even know where to begin. Let's just rattle through a bunch of the best quickly, I think: Scream 4 poster at AITH; a nice poster for The Shock Labyrinth 3D at Bloody Disgusting; Jessica Alba in Machete at Perez Hilton; Toxic Avenger 5 at Bloody Disgusting; a Conan poster and sales blurb at Dread Central; The Twilight Saga: Eclipse at Bloody Disgusting; a Saul Bass inspired poster for Luster at Twitch.
Sita Sings the Blues' director Nina Paley is working on a comic book about "free culture", memes and so on. Here's an image she's still working on, and about which she'd appreciate your feedback. Nobody mention Tintin in the Congo.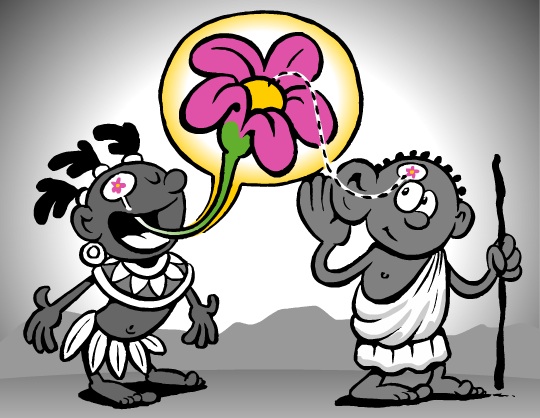 The current SAG scoreline for John Landis' upcoming Burke and Hare reads like this: Simon Pegg and David Tennant in the lead roles, Bill Nighy and Dan Aykroyd in back-up. Even if Shock Till You Drop are reporting Ealing Studios' admission that Aykroyd isn't locked yet. He can't not do this but do Yogi Bear, surely?
The Hollywood Reporter tell us Ringu director Hideo Nakata is now signed up for Voice from the Stone, adapted from Silvio Raffo's novel Il Voce Della Pietra. The screenplay is by Mark Wheaton, formerly the online film writer Smilin' Jack Ruby and the man who wrote The Messengers. It's a supernatural thriller, they say, and I don't want to give away too much because it is one of those twist pictures.Nate News, found via Twitch, have reported that The Host 2 is going to have a tie-in FPS videogame. Twitch also had a new piece of concept art revealing a slightly different kind of creature than last time around.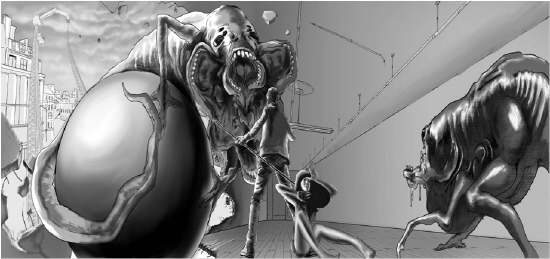 Paul McGuigan, who I was writing about only this morning, has got another project in the works. Screen Daily describe T Leaf thus:
The film follows small-time crook Terry, who, fleeing the scene of a botched robbery, is forced to leave a bag of cash with day-dreamy travel agent Meredith. She books him a round-the-world trip. On a whim, she takes off after him to reunite him with the money. Also on his tail are two assassins – sophisticated hitman Hal and street-smart babe Kylie – hired by his former accomplices.
Want to make a horror film and looking for a book to tell you how? This trailer for The Filmmaker's Book of the Dead might convince you that Danny Draven's tome is the one you're looking for. Shame it isn't streeting before Christmas, I think.
After The Hangover and Peter Chelsom's Vegas comes a gender-bent version of the same narrative tropes, courtesy of a newly sold script called Desperados. THR tell us that the picture is being lined up as a vehicle for Isla Fisher.
Even our simian cousins are freaked out by the Uncanny Valley. National Geographic explain an experiment in sinsister CG experimentation. Top quote: Monkeys Preferred Faker Fakes. I think they'd probably be alright with A Christmas Carol and Monster House, mildly perturbed by bits of Beowulf and sent to the monkey loony room by Polar Express.
MTV are fanning the flames of a bizarre rumour... will Richard Kelly direct Twilight 4: Breaking Dawn? Of course not.Jamie Thraves made his name with the Just video for Radiohead and The Scientist for Coldplay. Variety tell us that his new movie, Cry of the Owl, will be released to US cinemas in the coming months. I'm hoping it's good – it has Paddy Considine and Julia Styles and is adapted from Patricia Highsmith's novel.Terry Gilliam spoke to Making Of about "The Miracles of Filmmaking" and here's the resulting video:
Talking of Gilliam, which I often do, he's gifted the Imaginarium of Dr. Parnassus Support Site with a very lavish book of Parnassus storyboards and concept art which you can get a sneak peak at below, or see more over at their site.