Sci-Fi Serial Machine Man Getting Tooled Up For The Big Screen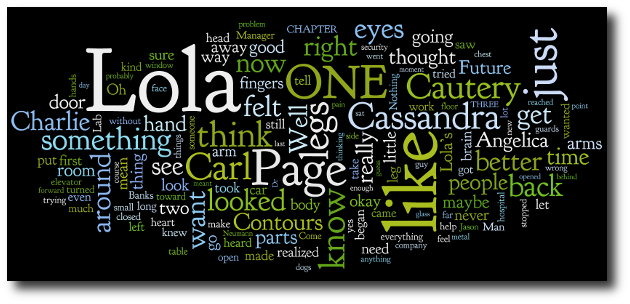 One of the many 'wisdoms' about Hollywood that I'm not sure is true at all is that the evil and greed-driven studios will want every picture to close on a happy ending, irrespective of what's appropriate. Mandalay Pictures seem not to mind, however (or at least not mind forcing a changed ending) as they have snapped up the movie rights to Max Barry's Machine Man even though they have no idea how the story ends. Indeed, Barry himself has no idea as he's writing and publishing the story online, one page a day, lots of the plotting being executed as he goes along and even incorporating ideas from his readership.
The plot premise, in a nutshell, revolves around a techie who turns himself cyborg to be less bland and uninteresting, something of like a version of Tskukamuto Shinya's Tetsuo that just brings it on himself? Here's the very beginning:
One Tuesday afternoon my left leg was severed. It wasn't as bad as it sounds.
If you want to know what happens next, the first 43 pages are yours for free, with ongoing access to the full story priced at under $7. Bargain?
Barry has already signed a publishing deal for the collected story, with the book due to hit in 2011. That version will be rewritten, he promises, though there can't be any idea yet of how extensively. You'd imagine that Mandalay would be taking the rights to both drafts, by legal necessity if nothing else, so it wouldn't be beyond the realm of possibility that material absent from either version could end up in a blended adaptation.
Barry has already blogged about how the online serial will be allowed to remain by his publishers, and notes with good cause that this was not necessarily to be expected.
Two of Barry's more conventional novels, by which I mean those he published in a solid block of paper that is oh-so-fun to crack open for the very first time before shoving your snout in for a good sniff of glue, have already been optioned, with Variety reminding us that Company lurks at Universal while Jennifer Government has fallen under the spell of George Clooney and Stephen Soderbergh. Did nobody like Syrup?
Incidentally, the image at the head of this post is a word cloud Max Barry created to show density of word use in Machine Man – up until October 28th anyway.