Danny Boyle's Next Confirmed To Be Tale Of Mountain Climber Aron Ralston; Film Is Now Titled 127 Hours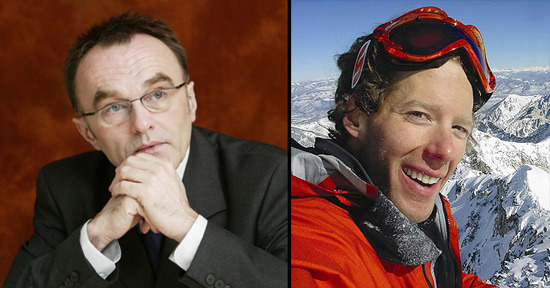 Not long ago, informed speculation pegged Danny Boyle's next movie with Fox Searchlight as the story of Aron Ralston, the mountain climber who amputated his own arm to free himself from being trapped by a boulder. Now we know that is in fact his upcoming picture. The film even has a name: 127 Hours.
What it doesn't have is a script and a star, but the former is expected to change in short order, and will likely have a massive influence on the latter. Boyle is likely teaming once again with Slumdog Millionaire writer Simon Beaufoy, who will script based on Boyle's treatment. From there I can't see how luring an actor will be difficult. It's the new film by last year's Oscar winner, with a strong and emotional subject matter in which the lead actor will be the only person on screen for a great deal of time. It's the sort of thing a lot of actors dream about, so unless the script turns out to be awful, expect this one to be cast in really short order.
Variety says the shoot is planned for next year, which clicks with what Boyle has said. (He was more specific, saying March 2010 to shoot.) Fox Searchlight wants to release the film before the end of next year, likely in the hopes that Boyle will deliver another massive Oscar contender. This is certainly tailor made for a best actor nod. Ryan Gosling's name has been thrown around in connection with the film (great choice) but right now there is evidently no one really connected to it.
For those unfamiliar with the story, Variety's summation is as good as any:
After his right forearm got pinned for nearly five days under a boulder during a climb in Utah in May, 2003, Ralston used a dull knife to amputate the limb. He then scaled a 65-foot sheer wall and hiked out before running into a family that gave him water and food. He was finally rescued by helicopter.
Check our previous coverage for a clip of Ralston discussing his ordeal. It's very powerful stuff, and if Boyle can capture even some of that feeling he'll have a wonder on his hands.