TV News: V Brings On Chuck Producer, Zuleikha Robinson Now A Lost Series Regular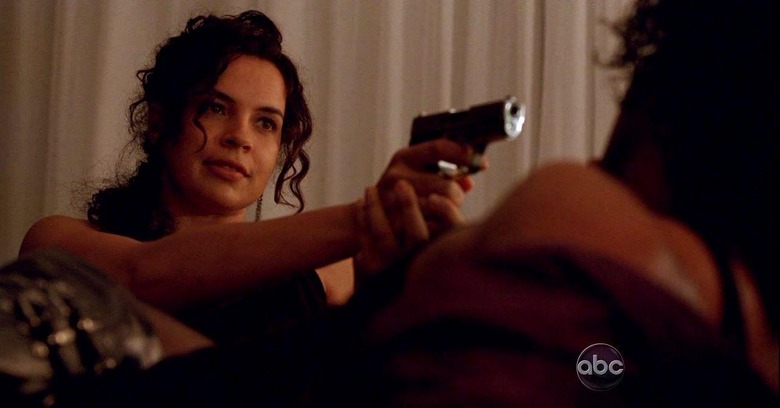 If you had issues with the V series premiere tonight, there is a chance that the series could get better as the season goes on, especially now that we've learned that Chuck executive producer/writer Scott Rosenbaum will be taking over the show as executive producer/showrunner. The fledgling series is no stranger to creative struggles. Original showrunner Jeff Bell (Angel, Alias) was replaced in the summer by Scott Peters (The 4400), who also wrote the pilot. Peters will continue working on the show, but the heavy lifting will now be Rosenbaum's duty.
I just hope that the loss of Rosenbaum doesn't adversely affect Chuck too much. That show has a lot of other talented writers and producers involved, so I have faith that they can keep up the quality this season.
On a quick casting note, Dark UFO is reporting that the delectable Zuleikha Robinson, who played the bounty hunter Illana on Lost's most recent season, is joining the series as a regular cast member. Robinson was a cast member on Rome, New Amsterdam, and The Lone Gunmen (man, I miss those guys) previously. I also loved her in Mira Nair's The Namesake.
Robinson plays strong and mysterious characters quite well, and even though she didn't get much of a chance to shine in Lost yet, I'm glad she'll at least have many more opportunities to do so.