Pulitzer-Winning Playwright To Adapt Children's Series The Guardians For Dreamworks Animation; Film Gets New Director And Release Date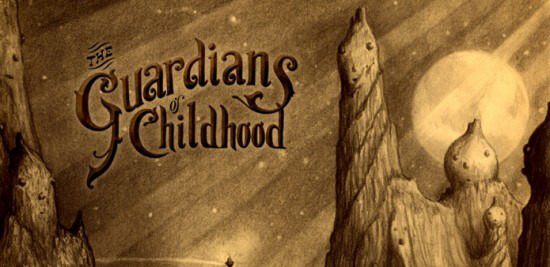 We've known about the Dreamworks Animation adaptation of William Joyce's The Guardians of Childhood for some time. The book series, called "a contemporary fairytale based on existing fairytale characters" has a band of unlikely characters joining forces to stop the boogeyman from plunging the world into darkness. Now we know that the film has an award-winning writer, and one who is already familiar with Dreamworks.
Variety reports that Pulitzer Prize winner David Lindsay-Abaire will adapt the story for the film called simply The Guardians. Lindsay-Abaire has already been nominated for a Tony for his work on the book and lyrics for Shrek the Musical, so I suppose he's a good choice to write a film in which Jack Frost, North (aka Santa), Bunnymund (the Easter Bunny), Tooth (the Tooth Fairy), and Sandy (the Sandman) fight the Boogeyman.This isn't the author's first brush with bringing classic characters to the screen; he previously scripted Inkheart, in which characters can transform books from story into reality. He also turned in a draft of Spider-Man 4.
(His Pulitzer came in 2007, for the play Rabbit Hole, currently being adapted to film by Hedwig and the Angry Inch's John Cameron Mitchell, with Nicole Kidman and Aaron Eckhart starring. The guy's work is all over the map!)
Also contributing to the film, based on prior reports, is Watchmen and Fantastic Mr. Fox production designer Alex McDowell. That's a name that gets me more interested in the film than any other.
Interestingly, while previous reports pegged Jeff Lynch as director, the trade is reporting that Peter Ramsey, who last directed the recent Monsters vs. Aliens TV Halloween spin-off and was head of story on the Monsters vs. Aliens feature, will now direct. Additionally, while the film had been set for November 2011 it has been pushed back a year, and is now set to bow on November 2, 2012.