World War Z And My Fair Lady: Who's On And Who's Off?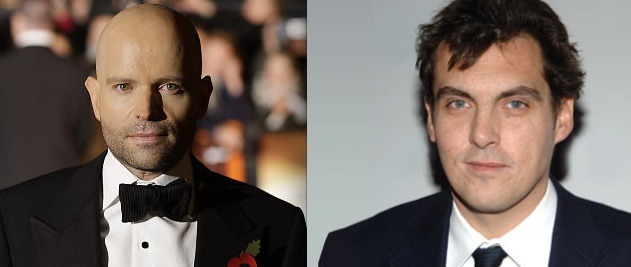 It's nothing like the merry-go-round of screenwriters but it does sometimes seem that pretty much all studio pictures go through a few directors on their way to the screen. Very often a director will board a project, wrestle with it for months, if not years, then depart. Other times, a whole list of directors will have passed pretty much as soon as they close the script and a project can find some time to find somebody willing to commit.
The last we told you, Marc Forster was going to direct zombie epic World War Z from a script by Matthew Carnahan. Some rumours bubbled up in the summer that he was off the project, but died down pretty quickly, and now word is definitely that he's very much still in the driving seat. On the other hand, our last report on Joe Wright told you that he would be directing Keira Knightley in a new version of My Fair Lady and that, it has now become clear, isn't the case at all.
World War Z is an adaptation of a novel by Max Brooks. The Washington Post today conducted an online chat with him and so, from that, here's his word on the movie:
I can tell you that Marc Forster has signed on to direct the project. I just had lunch with him a few weeks ago and he is either the world's best liar or he really wants to make this movie. Right now we're waiting for a new draft of the script. That should determine the next step in the 'development' process.
Sounds to me like Carnahan's draft is still pending, then. I know his fans will be pleased to hear Forster is still forging ahead here.
Over in the rather more gentile, less flesh-eaty realm of My Fair Lady, there's bad news for fans of Joe Wright, and straight from the horse's mouth. Screenrush tagged him on the red carpet last night, as he was off to see Nowhere Boy, and asked for some Lady details. Here's what he told them:
It's not happening. No. It's all a lie. I kind of thought about for a couple of minutes and then decided not to do it and suddenly it got into the press that I was doing it.
His reason for not taking the gig? "No reason really".
No Danny Boyle, then no Joe Wright. Who will be next British director to not sign on for My Fair Lady? Every day this film circles closer and closer to Oliver Parker...