Marty Krofft Uses Where The Wild Things Are To Explain The Upcoming Pufnstuf Movie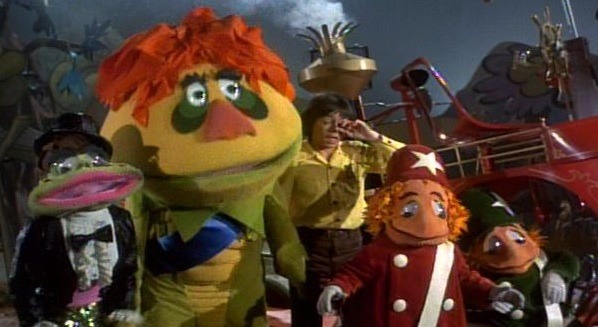 Marty Krofft has a vision for the upcoming H.R Pufnstuf movie and it might sound a little familiar to fans of Spike Jonze' Where the Wild Things Are. Galvanized by the box office success of the Sendak adaptation, Krofft is pushing for similar man-in-suit technology to bring his lollopping great characters to life. Sounds good to me.
On the other hand, he's not looking to strike the same melancholy chords as Wild Things but something altogether more sugar and spice. I'm not sure sweetness is worth a great deal without at least a little of something savoury, and I'm even less sure it will work at the box office.
Krofft told the New York Daily News "We always wanted to do low-tech costumes and high-tech heads.  But it'll be a big difference in tone, of course – we'll be bright, not dark."
Was Wild Things dark, exactly?
Conrad Vernon is the director in charge of the Pufnstuf movie, graduating to the tactile world of furry suits from the virtual realms of Dreamworks Animation. His other in-development title is an adaptation of Roald Dahl's The Twits, which had John Cleese co-scripting and attached to star as Mr. Twit the last time I heard anything about it.
Krofft appears to have perhaps slightly misjudged why Land of the Lost wasn't a smash hit:
We went with comedy, which got it green-lit. But we didn't know it was going to go so far in the PG-13 direction and so close to an R rating. Our characters are all likable, and we have so much goodwill from our fans. So, now we know: Don't mess with what's worked.
I dare say he's right in all respects accept one – they will need to mess with what worked in the 70s, an not just in technological terms. Where the Wild Things Are worked not because of the blend of muppet fuzz and CG fizzogs but because of it's respect for the audience, and it's soft, genuine and mutual relationship with current hipster fashions.
I think a movie that tastes like sunshine spread on a girl scout cookie is probably not even possible any more, let alone wise. I think we still want rainbows when we go to the cinema, just that we have trouble accepting them unless we also have tears in our eyes.