Casting Notes: Billy Bob Thornton Goes Faster With The Rock; Dannny Huston Seeks Justice For Lincoln Assassination; Jovovich Joins Psycho Thriller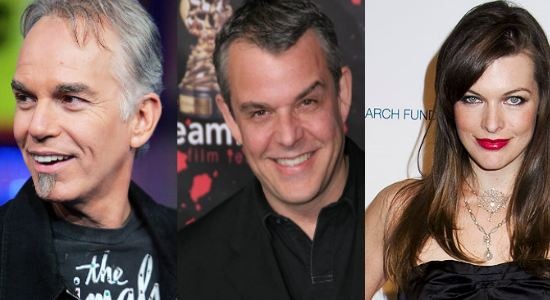 The casting news tonight is all over the place: First we have Billy Bob Thornton teaming up with Dwayne Johnson in Faster, a George Tillman Jr. (Men of Honor, Notorious) action drama vehicle. Johnson will star as Driver, an ex-con out for revenge  following his brother's murder. Thornton plays Cop, a (you guessed it) police officer tailing Driver. There's also Killer, a hitman who's after Driver for some reason (my god, maybe he killed Driver's brother?!). The latter role remains uncast.
This is one of my most eagerly awaited period pieces, as the cast and subject material seems wildly compelling. I just hope Redford can deliver something more interesting than his recent films (Lions for Lambs, The Legend of Bagger Vance). I adore the man as an actor, but his directorial record is more miss than hit in my opinion.
Meanwhile, Milla Jovovich continues her psychological thriller phase (following The Fourth Kind) by joining French helmer Julien Magnat's Faces in the Crowd. The project is Magnat's English-language debut. It concerns a young woman who is almost killed by a serial killer, and wakes up face blind—a condition that makes it very difficult to recognize faces. She must learn to deal with her new condition while also avoiding the killer who's out to finish the job.
Magnat's first film, Bloody Mallory, was widely considered a big mess. I'm hoping he's learned from that film, because this project actually sounds pretty interesting.