Deadgirl Scribe Trent Haaga To Direct Chop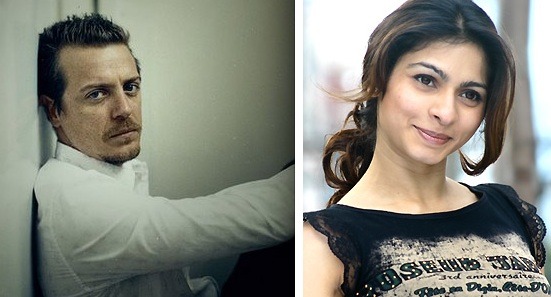 The last time I mentioned Deadgirl, a rather confrontational horror film written by Troma-vet Trent Haaga, I hadn't seen it. In the meantime I have done, and I loved it. Of all of the straight-to-DVD films I've seen this year*, I'd say Deadgirl is the lead for my favourite. Perhaps I'm a little but biased because I love zombie movies and this was a very skewed and imaginative take on the genre, though there's no use in denying that it's a serious film with some smarts and clear intent to say something worth listening to.
As a direct result of this, the news that Haaga has optioned a script called Chop to polish up and make his directorial debut has me very interested indeed. That there's some comparison already being made to Fargo and Oldboy is just sugar on top.
Okay, artificial sweetener because those comparisons come from a press release announcing the picture. The release has shown up all over the horrorsphere, but I saw it first at Bloody Disgusting. Here are some excerpts:
Chop centers on a seemingly innocent young couple, forced by a psychotic stranger to? confront their duplicitous past. It's a revenge thriller with a comedic edge.
The script was originated by Adam Minarovich, for whom it reportedly secured "a top agent". Previously, he had written and directed the phenomenally profane Wiseguys vs. Zombies (not to be confused with Bonnie & Clyde vs. Dracula, which starred Haaga and reigning scream queen Tiffany Shepis).Apparently, Haaga turned down several production companies and their money to instead opt for independent financing and creative autonomy on Chop. Nice move – which I hope he makes the best of. Shooting starts in LA on November 11th.So far cast in the film are Tanisha Mukherji, a Hindi actress typically credited only as Tanisha, and a newcomer called Billy Bakshi.Digital Spy last week reported that Tanisha had been cast in "an independent Hollywood movie". They said:
Mukherjee was apparently cast in the role after she met the project's producers on the set of My Name is Khan. The picture focuses on an Indian girl who has to adjust to a new culture after moving to America.
Which tells us just a little bit more.
*Deadgirl was straight to DVD here in the UK, but received a select range of theatrical engagements in the US.