Shane Black Scribing A Doc Savage Movie For Star Trek Producers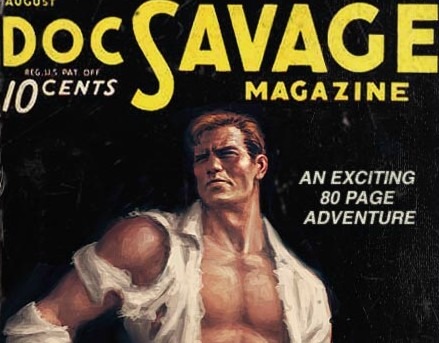 Yay? Nifty screenwriter Shane Black (Lethal Weapon, Kiss Kiss Bang Bang) is apparently at work on a new adaptation of Doc Savage—the pulpy 1930s alphamale hero—for the tentpole production duo Roberto Orci and Alex Kurtzman (Transformers and Star Trek franchises). What's more, Black let it be known to AICN that the project will be a period piece set in the aforementioned decade rather than one in modern day complete with hoverboards and H1N1.  Consult a Ouija board or find details on what a Doc Savage is after the jump...
Black tells AICN that he's looking to the definitive works of late author Lester Dent, who penned nearly 200 adventure novels using the character. Another detail is that Savage will be joined in the film by the so-called Furious Fabulous Five, one version of which is pictured below for informative purposes...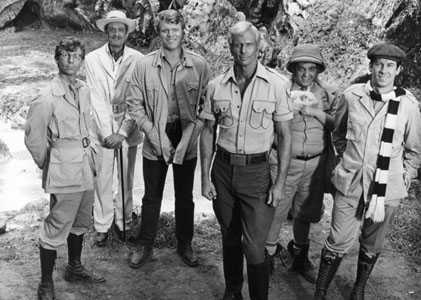 To a Savage abecedarian, one might wonder why the guy needs a skeleton crew given his profound and highly convenient "top that" abilities. To play poker? To cheer him up when his dog dies? To take one for the team? The quintet consists of "an industrial chemist," an "accomplished attorney"—well, of course—who is also "the world's best-dressed man," a "construction engineer" who is also a giant, a disarming "electrical engineer," and a monocle-wearing archaeologist whose verbosity and eloquence recalls Higgins on Magnum P.I. (to me at least). Together they fend off guys who plan to rule the world.
I'm betting the deal Black has in place for Savage could eventually make his payday on The Last Boy Scout look like the bottom of Joe Hellenbeck's bathroom sink. Are you excited?